Sharing experiences and talking about our truth
Professor Amaka Offiah, Chair in Paediatric Musculoskeletal Imaging and Honorary Consultant Paediatric Radiologist at Sheffield Teaching Hospitals NHS Foundation Trust, and Chair of the BAME Staff Network.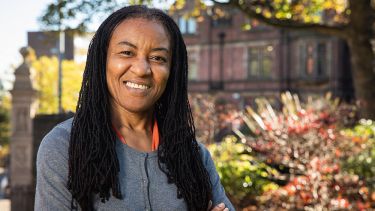 Off
I am progressing gender equality in my role by being an example to those I mentor and supervise as a part of my job. This includes medical, radiology and PhD students.
I am open about telling my truth and sharing my experiences.
I have mentored women in my field and other areas of academia who have had questions about work-life balance during studying and working, from having children and doing exams, to being in new relationships or being married.
Because I have done all of these things myself, I am able to talk first-hand about them and I believe that my honesty and openness are appreciated.
Sharing our experiences and talking about our truth is how we progress gender equality for all.
Report + Support
An online platform for all staff and students to report and access support about harassment and discrimination of any kind.