Improving LGBT+ inclusion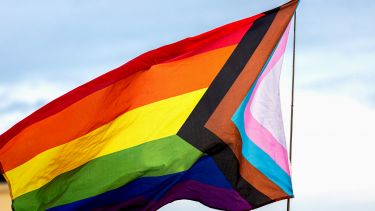 We're working hard to create an inclusive University for our LGBT+ community.
A LGBT+ Strategy Review Group was established to review our work to progress LGBT+ inclusion and identify any provisions that need updating and any gaps. Their work and feedback from our staff and student community have helped develop the new strategy and action plan. 
Delivery of the Action Plan will be led by our LGBT+ Equality Delivery Group, comprising senior stakeholders from across the University. Continuing on from the work of the LGBT+ Strategy Review Group, the Delivery Group will work collaboratively to oversee the delivery of actions, which will be published via a live action plan dashboard. 
To ensure that the lived experiences of our LGBT+ students and staff shapes our work, an LGBT+ Equality Advisory Group has been formed. Members will offer a sounding board, constructive challenge and advice on the implementation of the action plan. 
Read more about our LGBT+ Strategy and Action Plan
---
Language disclaimer 
For the LGBT+ community, language is a powerful way of expressing and communicating sexual orientations and/or gender identities. The term 'LGBT+' is used in this Action Plan to refer to people who identify as lesbian, gay, bisexual or transgender, and those who identify as any other diverse sexual or gender identity, which includes but is not limited to asexual, bi-gender, pansexual, gender fluid, non-binary, and queer. Language is ever-changing and it is important for us to continually review the terms we use in a spirit of curiosity and with the courage to learn. 
Report + Support
An online platform for all staff and students to report and access support about harassment and discrimination of any kind.