Why universities must improve race equality
The whole higher education sector is affected by race inequality and we all have a part to play in addressing it.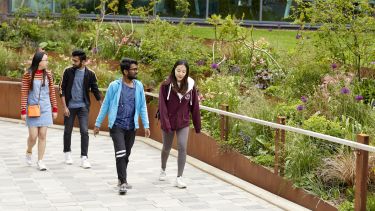 Off
Addressing systemic biases
In its 2019 annual review, the Office for Students (OfS) – the independent regulator for higher education in England – highlighted a continued need for a sector response to the issue of attainment for Black, Asian and Other Minority Ethnic (BAME) students.
It highlighted research and reports that suggest that universities should show strong leadership, have conversations about race and racism, create racially diverse and inclusive environments, collect and analyse data and highlight what works.
In relation to institutional practice, the research highlighted the need to address any possible systematic biases and to support students to ensure practices are inclusive for all students.
---
Tackling racial harassment
In October 2019, the Equality and Human Rights Commission (EHRC) published the findings of its inquiry into racial harassment in publicly-funded universities in England, Scotland and Wales.
Its report Tackling racial harassment: universities challenged painted a stark picture of the challenges the sector faces and the need for universities to adopt a proactive approach to addressing them.
The report warned that around a quarter of students from an ethnic minority background (24 per cent) said they had experienced racial harassment since starting their course, with incidents of name-calling, physical attacks and racist material on campus.
Other common experiences of racism highlighted included subtle and nuanced acts, often known as microaggressions, such as being ignored or excluded from conversations or group activities and being exposed to racist material or displays.
The equality watchdog said that many universities significantly underestimate the prevalence of racial harassment and therefore are not meeting their public sector equality duty obligations, which include the need to eliminate harassment and to foster good relations.
---
The award gap
Universities UK (UUK) also produced a report in May 2019, titled #ClosingTheGap, which stressed the award (attainment) gap that exists at the vast majority of universities between students of different ethnicities, something evidence suggests cannot be explained by a student's background or prior qualifications.
The report featured a collection of case studies to show what universities are already doing to close the gap on award (attainment) differentials and improve the experiences of BAME students at university.
In particular, it said that it is imperative that 'difficult conversations about race, racial stereotypes, microaggressions and biases are held within universities, regardless of feelings of unease'.
It is our obligation as a higher education institution to address these issues. Explore what we're doing to progress race quality.
---
Higher education statistics
Black students continue to be underrepresented in applications to Russell Group universities
Black students made up 3.1 per cent of 18-year-old applicants in 2017 compared to 4.5 per cent of the general young population (Russell Group, 2018).
UK BAME staff make up less than 10 per cent of professors in universities
National data shows UK BAME staff make up 9.7 per cent of the professoriate, dropping to 3.7 per cent for non-UK BAME staff (Advance HE, 2018).
University of Sheffield award (attainment) gap of 8.5 per cent in 2018
The University of Sheffield data reflected the national picture in demonstrating the persistence of an award (attainment) gap after controlling for prior attainment.
Report + Support
An online platform for all staff and students to report and access support about harassment and discrimination of any kind.