Research Associate in the School of Architecture and Communications Officer for the BAME Staff Network.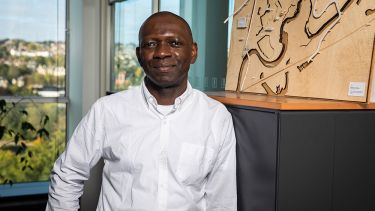 I completed my PhD in architectural design in 2016 at the University of Central Lancashire. My research interest is in ageing in the built environment, including the notion of age-friendly and inclusive design, sustainable design of the built environment and population ageing and demographic trends.
The University of Sheffield is a pioneer in ageing research and the School of Architecture is top-rated in the country, hence I was excited to move to Sheffield in 2017, after being appointed into my current role.
I find working at the University of Sheffield a challenging and motivating experience, with plenty of opportunities to fulfil everyone's aspiration.
I plan to continue to contribute to research and support teaching and learning in my field at the University.
I would like to see the University be more representative of wider society, where students and staff from BAME backgrounds could aspire to fulfil their dreams.
Report + Support
An online platform for all staff and students to report and access support about harassment and discrimination of any kind.