Research Fellow in Medical Statistics, ScHARR/DTS Clinical Trials Research Unit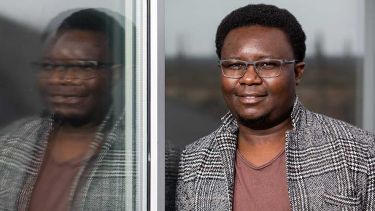 Off
I am a Research Fellow in Medical Statistics working within the Sheffield Clinical Trials Research Unit (CTRU).
My main interest is in the application of innovative and efficient statistical methods to evaluate therapeutic benefits and harms of new treatments, as well as facilitating the uptake of these methods in practice.
The aim is for patients to receive effective and safe treatments as quickly as possible and for the research community to avoid unnecessary use of resources when conducting clinical trials.
I am involved in the design, conduct, analysis, and reporting of clinical trials. I hope to contribute positively to the lives of patients and the community.
I was born in Zimbabwe where I studied a BSc (Hons) in Statistics at the University of Zimbabwe. I then studied an MSc in Medical Statistics at the London School of Hygiene and Tropical Medicine as part of my Wellcome Trust Fellowship. In 2009,
I joined the University of Sheffield, CTRU within the School of Health and Related Research (ScHARR) department, where I also studied my NIHR Doctoral Research Fellowship investigating the use of adaptive designs in publicly funded confirmatory trials.
Report + Support
An online platform for all staff and students to report and access support about harassment and discrimination of any kind.