Senior Lecturer, School of Nursing and Midwifery.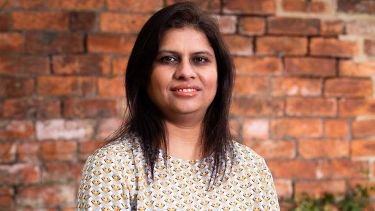 Off
I work as a Senior Lecturer in School of Nursing and Midwifery and I have been associated with the University of Sheffield for more than 10 years now.
I am a Registered Nurse, Registered Midwife (Pakistan), Registered Nurse Teacher, Senior Fellow of Higher Education Academy and a Fellow of Royal Society of Arts, Manufactures and Commerce.
I chair the Research Ethics Committee in the School of Nursing and Midwifery. I am an associate editor of Nursing Open (Wiley) and editorial board member of Journal of Advanced Nursing and Journal of Interpersonal Violence. I am a member of the BAME staff network and contribute as BME Students Committee Liaison Officer.
I joined the University as a PhD student at the University of Sheffield's School of Health and Related Research (ScHARR). Following completion of my PhD in 2012, I joined the University of Hull as a lecturer and came back to the University of Sheffield July 2014.
---
My research focuses on gender-based violence/domestic violence, inequalities in health related to gender and ethnicity, and health experiences of minority ethnic communities. I work closely with the organisation working on the issue of gender-based violence here in Sheffield and elsewhere.
I have recently launched a board game to enhance training for student healthcare professionals on the topic of domestic violence and abuse. The Domestic Abuse Training Game is commercially available for any organisation that has a need to train frontline professionals on how to approach and support potential victims of domestic violence and abuse.
It is a really great example of how I am able to mobilise my research as a lead of the University of Sheffield Interpersonal Violence Research Group; and to have an impact, not just for our student healthcare professionals, but ultimately the individuals, families and communities they serve. More information about the game can be found here.
---
I am lead facilitator of a Future Learn Course we are launching in November 2019 titled 'Supporting victims of Domestic Violence'. Towards the end of the year I will also be publishing a book titled 'Domestic Violence in Health Contexts: A Guide for Healthcare Professions'.
This is my first book (though I have written many chapters and journal articles), and it is taking a broad health focused approach towards Domestic Violence and Abuse (DVA). This book will be beneficial to a range of healthcare professionals and enable them to explore theories and classifications of DVA, consider it in different contexts and explore the core issues surrounding working with individuals and families where DVA has been identified.
---
I love my job. As my alma mater and workplace, the University of Sheffield has given me opportunities to develop my personal and professional strengths and to research subjects that I am passionate about.
It is through my work here in Sheffield that I received the Mary Seacole leadership award and Sigma's Emerging Nurse researcher award for Europe.
In my spare time, I do a health show on a local community radio station to raise awareness about different health issues among South Asian communities who speak Urdu/Hindi. The show enables me to use my language skills to answer questions from people about various health conditions.
My future goals are to continue to contribute to the field of gender-based violence and domestic violence and health of BME communities.
I also love to contribute to the nursing profession, nationally and internationally, to ensure nurses are prepared to meet the needs of individuals, families, communities and health care systems in this changing world.
Report + Support
An online platform for all staff and students to report and access support about harassment and discrimination of any kind.