University graduate with BA (Hons) in Education, Culture and Childhood, and an Independent Roma Consultant and Freelance Interpreter.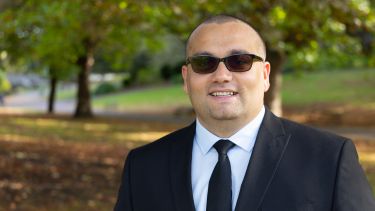 I have achieved a distinction in BA (Hons) in Education, Culture and Childhood With a Foundation Year at the School of Education, the University of Sheffield. At present, I work as an Independent Roma Consultant and Freelance Interpreter.
I am Slovak-Roma, coming from one of the most deprived and socially excluded ethnic minorities in Europe. Due to educational segregation, racial prejudice and xenophobia towards Roma communities in Slovakia, many of these citizens, including my family and I, moved to Sheffield. 
In Slovakia, the Roma are quite literally segregated from the main community, even attending different schools. Academic qualifications are also typically not given any recognition in my culture, which means that most of my family are illiterate.
When I moved to England 17 years ago, there were significant cultural and language barriers, and different expectations placed on me. Ultimately, I was not able to complete my secondary education. I became disinterested and ended up being excluded at a young age due to behavioural issues, which I believe only shows how far I have come.
After years of preparation, I joined this university in 2017 on a foundation programme at the Department for Lifelong Learning (DLL). I am proud of myself for being able to study, work, look after our three children, deal with various challenges during the Covid-19 pandemic and still be able to achieve a distinction in my degree, secure an unconditional place on the masters programme and be selected for the Sheffield Postgraduate Scholarship.  
My degree has enabled me to excel in professional projects. I was invited to represent my department at The British Conference of Undergraduate Research at The University of South Wales, where I presented my research on Roma inequalities in education.
On the invitation of The University of Sheffield, I co-authored a paper about the Roma females' uptake of the NHS Cervical Screening Programme. Recently, the same university invited me to give a guest lecture, as an 'Expert by Experience,' on working with the Roma community to their final year social work students. 
My short-term plan is to gain a distinction in my postgraduate degree and then apply for doctoral research. My long-term plan is to work in higher education as a university lecturer, specialise in the field of education for Gypsy, Roma and Travellers, publish articles and books, and travel to deliver seminars. 
Report + Support
An online platform for all staff and students to report and access support about harassment and discrimination of any kind.