Online event: Data journalism and audience engagement in the post-pandemic era, 27 June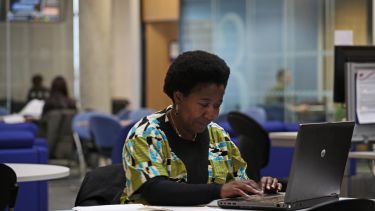 Editors and data specialists from the BBC, Sky, Financial Times, London Evening Standard, Global Witness and Reach plc will join international academics specialising in data journalism to explore the importance of data and its increasing potential to engage audiences. The panels will reflect on the experiences gained and lessons learned during the pandemic, and discuss a shared vision for data journalism and audience engagement.
The symposium will be available to view on a private YouTube broadcast from 10am to 4pm on Monday 27 June. The event will be held live from Sheffield, and viewers can take part remotely by submitting questions live during the event via the YouTube Q&A function. Journalist's questions can also be submitted in advance to dataliteracyproject@sheffield.ac.uk.
To take part, register on EventBrite and a link will be sent to you to access the live feed and Q&A.
The programme is below. The full event brochure in PDF format is available on request by email to dataliteracyproject@sheffield.ac.uk
PROGRAMME
10:00-10:10 | Opening remarks: Professor Jackie Harrison (University of Sheffield, UNESCO)
10:10-11:40 | Session 1: Data journalism during Covid-19
Chair: Jingrong Tong (University of Sheffield)
Louis Goddard (Global Witness): Vaccinating data journalism: applying lessons from the Covid-19 pandemic to a new phase in the news cycle
Carmen Aguilar García (Sky News): Sky News: Automating the Covid-19 story in the newsroom
Farzeen Heesambee (University of Derby): Data journalism and the Covid-19 pandemic: analysis of data dissemination strategies across broadcast, online and print news media
Tshuma Lungile (University of Johannesburg): 'When two strangers meet': An uptake of data journalism by investigative journalists in Zimbabwe in the Covid-19 era
 
12:00-13:30 | Session 2: Data journalism and audience engagement
Chair: Irini Katsirea (University of Sheffield)
Neil Thurman, Florian Stalph & Sina Thaesler-kordonouri (LMU Munich): Exploring audience perceptions of, and preferences for, data journalism
Jingrong Tong (University of Sheffield): UK audiences' perceptions of Covid-19 data visualisations: a case study
Jason Martin (Depaul University), Lindita Camaj (University of Houston) & Gerry Lanosga (Indiana University Bloomington): Data journalism and audience engagement in 34 countries: Instrumental or substantive?
Mathias Felipe de Lima Santos (Federal University of São Paulo) & Marília Gehrke (University of Southern Denmark): Credibility, objectivity, and transparency of data journalism during COVID-19: The audience's expectations when data leads to misleading information
14:20-15.50 |Session 3: Reflecting on the past and the present: Implications for data journalism in the future
Chair: Claire Miller (Reach plc)
Susan E McGregor (Columbia University) & Joanna Kao (Financial Times): Supporting long-haul reporting: Data integration and management in the newsroom
Ross Lydall (London Evening Standard): Data journalism: do we need to get back to the office to do it properly?
Peter Sherlock (BBC): The BBC's Shared Data Unit: Data journalism and the public interest
Nathan Sparkes (Hacked Off): "Does having a TV in your bedroom lead to more sex?", and more improbable headlines backed by questionable data: The ethics of data journalism
15:50-16.00 |Closing remarks: Claire Miller (Reach plc)
About the Data Literacy Project
The Data Literacy Project is a University of Sheffield initiative led by Dr Jingrong Tong, senior lecturer in digital news cultures, and Claire Miller, data team lead at Reach plc. The project, which has been created thanks to the generous funding of the Higher Education Innovation Fund, also includes a free, six-week online course in data literacy for journalists.
For more information about the course, see https://www.sheffield.ac.uk/journalism/news/futurelearn-course-created-journalists-and-journalism-students
For further information, email dataliteracyproject@sheffield.ac.uk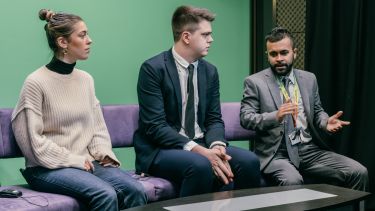 Our outstanding reputation for journalism
We're ranked as one of the top 5 universities to study journalism in the Guardian and the Complete University Guide - we're also 1st in the Russell Group for learning resources, student voice and learning opportunities according to the National Student Survey. 
Events at the University
Browse upcoming public lectures, exhibitions, family events, concerts, shows and festivals across the University.