Children's Buckyball workshops
Children's Buckyball workshops have been held in Australia, Japan, Italy, Malaysia, Germany, Mexico, Sweden, Colombia, Chile, Spain, USA and India. Virtual workshops have been held with participants in Iceland, across Australia and Venezuela.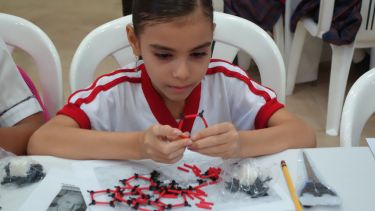 Off
Workshops have been held at schools in the UK and at ten British Association meetings in the 1990s, by the Vega science trust.
Diego Forlan and John O'Shea of Manchester United, and Del Piero of Juventus in Torino, have been engaged in the programme.
Articles and videos
Events at the University
Browse upcoming public lectures, exhibitions, family events, concerts, shows and festivals across the University.