Accelerating global commercialisation of ERW for atmospheric carbon removal
The research discoveries of our Centre since 2015 are already leading to multimillion-dollar research development and demonstration investment in carbon removal by ERW across the public and private sectors worldwide.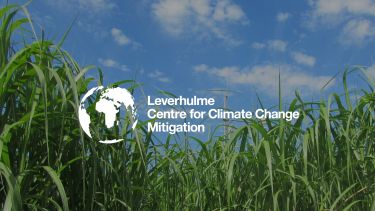 Ultimately, commercialization and entrepreneurship will drive upscaling of carbon removal by ERW in the near term; development and implementation of government policies should further accelerate upscaling.
Here's a run-down of current (as of February 2023) ERW firms founded recently after our Centre, and which all draw on our research outputs over that time to support their raison d'etre. Currently, these companies are actively removing at least 30,000+ tonnes CO2 each year and collectively plan to deliver millions of tonnes of CO2 removal within a decade.
Future growth of these exciting high-impact activities will help put humanity on a path to a healthy environment with planetary resilience to climate change.
Undo (UK)
Founded 2022. One of the largest and fast growing ERW firms, Undo has raised $8-$14million (Series A start-up) with ambitions to be the first company to remove 1 million tonnes of CO2.  It has spread 24,000 tonnes of crushed basalt rock, removing approximately 6,000 tonnes of CO2 from the atmosphere.
Lithos Carbon (US) (see Substack here)
Founded 2022. Raised over $6.5million, Lithos Carbon has deployed over 10,000 tonnes of carbon-removing rock over thousands of hectares of Midwestern farmland. They are on track to capture 2,000+ tonnes of CO₂ while making a significant positive impact on the lives of rural communities and growers.  The company has the potential to capture a billion tonnes of CO2 this decade.
Eion (US)
Founded 2020. Raised $12million (Series A start-up). Eion claims a "shovel-ready climate-smart solution for U.S. agriculture and its farmers". It has worked to create an upstream supply chain that provides immediate access to mineral resources representing millions of tonnes of annual CO2 removal. It also has established commercial relationships with distribution partners across the South, Mid-South, and Midwest regions of the US providing access to millions of acres under management.
InPlanet (Germany/Brazil)
Founded 2022. Raised €1.2million in pre-seed round for ERW in the tropics. Planning to spread 50,000 tonnes of rock dust in 2023 to remove 10,000 tonnes of CO2.  Ultimately aims to sequester millions of tonnes of CO2 while regenerating tropical soils to create a liveable planet with nutritious food and healthy ecosystems for future generations.
Silicate (Ireland)
Founded 2022. Raised ~$0.5million for turning concrete into a climate solution. Silicate's weathering agent is derived from surplus concrete. The idea of using crushed returned concrete instead of volcanic material is novel. They take this material and turn it into a carbon removal vehicle by processing it and spreading it on agricultural soils. The plan to remove millions of tonnes of CO2 safely from the atmosphere by 2034.
Carbonaught (Australia)
Founded 2021. Raised ~$0.5 million for ERW.  Aims to reduce the carbon footprint humanity while upgrading global food security. They have mobilised projects across Queensland and Western Australia, are in talks with two overseas governments, and are in pre-feasibility phase for a 10,000-tonne carbon removal project with a large ASX200 company. Ambitiously aiming for annual permanent removal of millions of tonnes of CO₂, they have 150 million hectares of working agricultural land for delivering income and nutritional security to over 80 million people worldwide.
Mati/Swaniti Initiative (India)
Founded 2021. Mati's innovative business model delivers ERW and nutrients at low cost to marginal farmers in India with limited access to fertilizers. Mati's goal is to remove cumulatively 100 million tonnes of CO2 by 2040 while creating significant co-benefits for farmers.
Climitigation
Climitigation is currently working on a "stealth CDR company", founded in 2022 to create a novel, permanent, and inexpensive ERW method without unreasonably insurmountable scaling limitations to reaching billion tonne CO2 removal per year, while at the same time not being dependent on revenue from the carbon dioxide removal credit market.