Dr Shamanthi Jayasooriya
MRCPCH, DTM&H, PhD, MRCGP, DFSRH
Academic Unit of Medical Education
NIHR Academic Clinical Lecturer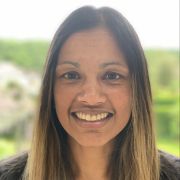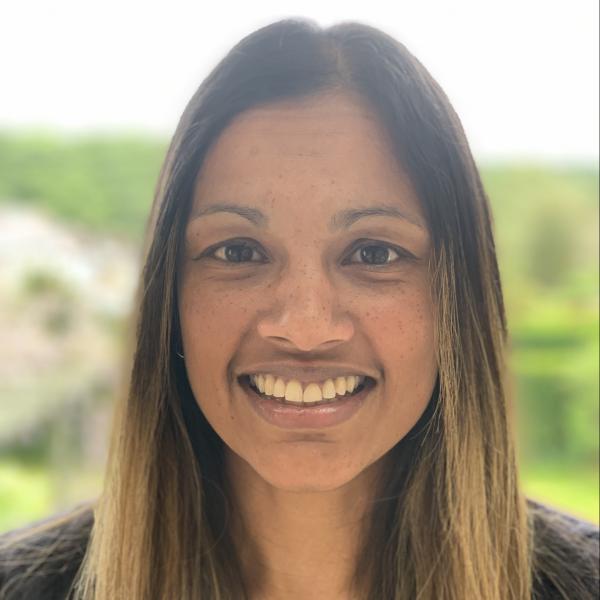 s.jayasooriya@sheffield.ac.uk
Room 207B, Second Floor, Sam Fox House, Northern General Hospital
Full contact details
Dr Shamanthi Jayasooriya
Academic Unit of Medical Education
Room 207B, Second Floor, Sam Fox House
Northern General Hospital
Herries Road
Sheffield
S5 7AU

Profile

I am a NIHR Academic Clinical lecturer in primary care medicine and a General Practitioner based at Page Hall Medical Centre, a Deep End Clinical Research Cluster practice, in one of the most deprived and ethnically diverse areas of Sheffield.

My undergraduate medical training was completed at the University of Southampton in 2002. Prior to training in General Practice in Sheffield (2011-2016) I completed postgraduate training in Paediatrics in London and South Yorkshire (2004-2006). I was awarded Medical Research Council (MRC) PhD Scholarship (2007-2011) under the supervision of Professor Hilton Whittle (LSHTM) and Professor Alan Rickinson (Birmingham) to study immune responses to Epstein-Barr Virus in children in sub-Saharan Africa based primarily at the MRC unit The Gambia. I subsequently returned to MRC The Gambia (2017-2018) and was primary study clinician on Tb Sequel, a multi-centre study exploring lung impairment post Tuberculosis infection.
Research interests

My research interest centres around non-communicable chronic lung disease focused at both a local level through the Deep End Practice Clinical Research network (nine general practices in Sheffield serving the poorest communities) and at a global level through research into non-communicable chronic lung disease in low- middle- income countries, mainly in sub-Saharan Africa. 

I have advocacy roles at both a national (British Thoracic Society Global Lung Health Group) and international level (The Union, Adult and Child Lung Health Section working group on Chronic Respiratory Problems) related to non-communicable chronic lung disease. This group involvement has allowed me to develop rich networks of peers and focus on approaches to influencing health promotion, reporting and dissemination of research and best practice in relation to non-communicable chronic lung disease.
Publications

Journal articles

Chapters

Conference proceedings papers

Preprints
Teaching interests

I provided regular supervision of Registrars and Physicians Assistants while in clinical practice.

I teach on the Communicable Disease Control distance-learning module of the Masters in Public Health initially as an honorary clinical lecturer at the School of Health and Related Research (ScHARR). In addition I lecture on Key issues in Global Health: Non-Communicable diseases as part of the Masters in Global Health programme.

I have co-supervised a Masters Student at MRC Gambia exploring immunological markers of disease severity in Pulmonary Tuberculosis.
Professional activities and memberships

Session Chair at European Congress on Tropical Medicine and International health (ECTMIH 2019).

Member of the British Thoracic Society (BTS) Global Lung Health Advisory Group.

Peer Review: I review papers for Transactions for the Royal Society of Tropical Medicine and Hygiene.

Working group co-lead on chronic respiratory problems, Adult and Child Lung Health Section, The Union.
Current projects

Systematic review into the health care needs of presumptive tuberculosis patients (patient with symptoms consistent with tuberculosis) in sub-Saharan Africa that do not receive a final diagnosis of active tuberculosis. 

NIHR Research Capability Funds (10K): Exploring chronic lung disease in the Deep End Practice Clinical Research Network. There are three aspects to this pump priming work: 

Service evaluation of chronic lung disease within the Deep End Practice Clinical Research Network. 
Formation of a patient and public engagement group for chronic lung disease. 
A global scoping review of representation of minority ethnic groups and socioeconomically deprived populations in primary care-based intervention studies for obstructive airways disease (COPD and Asthma).