Professor Albert CM Ong
MA, DM, FRCP, FAoP, FERA
Department of Infection, Immunity and Cardiovascular Disease
Professor of Renal Medicine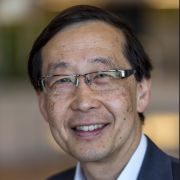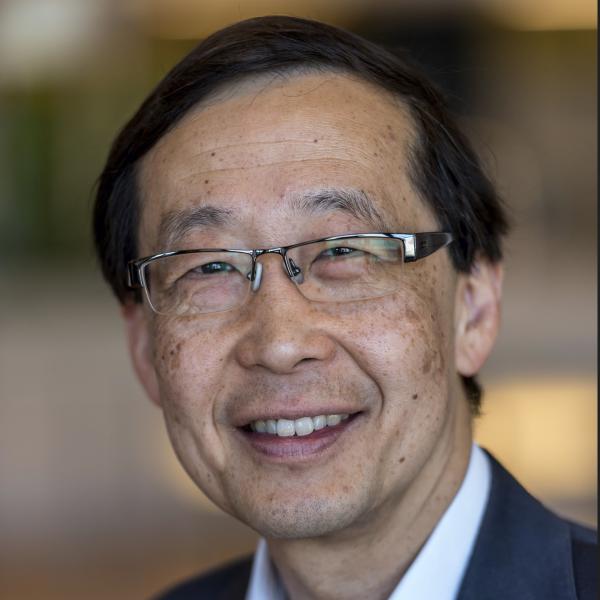 a.ong@sheffield.ac.uk
+44 114 215 9542
The Medical School
Full contact details
Professor Albert CM Ong
Department of Infection, Immunity and Cardiovascular Disease
The Medical School
Beech Hill Road
Sheffield
S10 2RX

Profile

For enquiries, please contact – iicd-om-operational@sheffield.ac.uk

Albert Ong is Professor of Renal Medicine and Head of Academic Nephrology at the University of Sheffield, UK. A graduate of the University of Oxford, he studied physiological sciences and clinical medicine at Exeter College, later completing a doctorate in cell biology. A practicing nephrologist, university teacher and clinician-scientist, he held academic positions at University College London and Oxford before moving to Sheffield. An expert in renal genetics, he is widely regarded as a leading authority on autosomal dominant polycystic kidney disease (ADPKD). He has trained and mentored over 30 postgraduate students and fellows, some of whom have gone on to independent academic careers. In 2022, he received the Lilian Jean Kaplan International Prize from the International Society of Nephrology (ISN) and the PKD Foundation.
Research interests

Our major research goals have been to define the molecular basis of autosomal dominant polycystic kidney disease (ADPKD), discover, develop and test new treatments and to improve the patient care pathway.

---

Current projects:

Understanding the molecular basis of polycystic kidney disease.
Identifying new therapeutic targets for ADPKD in experimental models.
Improving diagnosis, prognosis and clinical outcomes in ADPKD.
Publications
Research group

Dr Andrew Streets
Dr Manoj Kumar Valluru
Dr Matthew Gittus
Ms Lisa Chang
Dr Jean Winterbottom
Dr Joshua Griffiths

PhD Students

Elliot Brooks (with Iwan Evans)
Jiehan Chong (with David Beech)
Teaching activities

I am committed to postgraduate nephrology training especially in developing clinical and non-clinical academics in renal science and in enhancing nephrology training for young nephrologists in the developing 'two-thirds' world. I am Deputy Director for Clinical Academic Training at Sheffield, having served as Academic Programme Director for Nephrology for many years. I am a member of the ISN Fellowship Committee and was previously Chair of the UK Kidney Association (Renal Association) International Committee (2009-2013).
Professional activities and memberships

National and International Committees

European Renal Association – Council member and Trustee.
CYSTic Consortium – Chief investigator.
ADPKD in Europe Consortium - Co-chair.
European ADPKD Forum – Faculty member.
ISN Fellowship committee – Committee member.
UK Kidney Association (formerly Renal Association) International Committee - Committee member, Chair (2009-2013).

Editorial Boards

Faculty of 1000 Medicine, Nephrology faculty.
Theme Editor, Nephrology Dialysis Transplantation.
Editor, Nature Scientific Reports.
Review Editor, Frontiers in Pharmacology.
Subject Editor, Nephrology.

Advisory Boards

Mayo Translational PKD Centre, Mayo Clinic, Rochester - External Faculty.
Renal Genomic England Clinical Interpretation Partnership (GeCIP) – Co-chair for Cystic Diseases.
National Institute for Clinical Excellence (NICE) Technology Appraisal of Tolvaptan for ADPKD - Nominated Clinical Expert (2013-2015).
Federation of European Associations of Patients Affected by Genetic Diseases (FEDERG) - Scientific Council.

National and International Guidelines

Kidney Diseases Improving Global Outcomes (KDIGO) ADPKD Guideline Initiative – Working group and Theme Lead.
Standardised Outcomes in Nephrology–PKD (SONG-PKD) – Steering committee.
PKD Outcomes Consortium (PKDOC) – Committee.
UK Kidney Association (formerly Renal Association) Working Group for Tolvaptan in ADPKD – Chair.