Professor Reena Sidhu
Mb BCh BAO LRCP &SI (NUI) FRCP MD
Department of Infection, Immunity and Cardiovascular Disease
Honorary Professor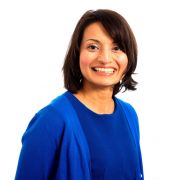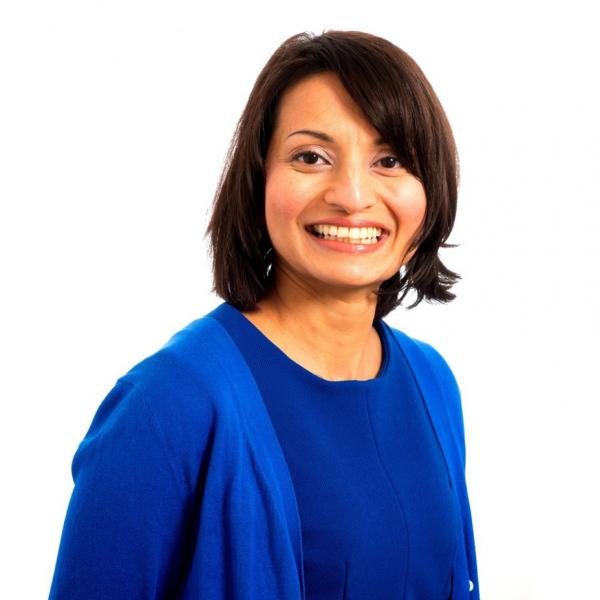 r.sidhu@sheffield.ac.uk
Royal Hallamshire Hospital
Full contact details
Professor Reena Sidhu
Department of Infection, Immunity and Cardiovascular Disease
Royal Hallamshire Hospital
Glossop Road
Sheffield
S10 2JF

Profile

I am an Honorary Professor of Gastroenterology with the University of Sheffield since 2018 and a Consultant Gastroenterologist at Sheffield Teaching Hospitals NHS Foundation Trust.

My primary interest is the small bowel and undertook my research on modern modalities to investigate the small bowel. I lead our quaternary device assisted enteroscopy service , one of the largest in the UK and co-lead our capsule endoscopy service , one of the largest in Europe. In 2012, I was awarded the prestigious British Society of Gastroenterology Hopkins Prize , the first female ever to have won this. Our Small bowel team and unit has won several national awards; British Society of Gastroenterology National GI Care awards (2011) & the Medipex award (2013). Our endoscopy unit has also been recognised as a World Endoscopy Organisation (WEO) accredited unit.
Research interests

I carry out clinical research related to the small bowel and continue to publish actively in this field with >100 publications. I have research fellows under my banner.
I was awarded the Hopkins Endoscopy Prize by the BSG in 2012, the first female gastroenterologist to have ever won this.
Publications
Professional activities and memberships

I run an international capsule endoscopy course for doctors and also directs a national advanced nurse course on capsule endoscopy. I am a permanent faculty at the Lumley Capsule endoscopy course. 
I am regularly invited as a speaker at reginal training days for specialty registrars and at the BSG annual meeting &Masterclasses & at the RCP in the UK.
I have also been a speaker at European Crohn's & Colitis Organization (ECCO) postgraduate day and a Day in the Small Bowel in Milan and ESGE postgraduate course.
I was appointed as the BSG Education Web Editor and curated an entirely new platform for e-learning for gastroenterology in the UK 2018-2021 and am the current BSG Education Chair.
I have been a co-author on UEG online series on capsule endoscopy.
Leadership

I have led a European wide  curriculum for CE & Device Assisted Enteroscopy for the European Society of Gastrointestinal Endoscopy (ESGE). I have also been a key member in formalizing accreditation for capsule endoscopy in the UK.
I am the first author of the British Society of Gastroenterology guidelines on capsule endoscopy and enteroscopy, published in 2008 and is also a co-author on the 2015 ESGE guidelines on small bowel endoscopy.
I have led and is the first author of the BSG & RCoA Position Statement on the use of Propofol sedation for complex endoscopy in the UK and is currently leading a BSGE Guideline on Sedation in gastrointestinal endoscopy.
I am a co-author on the BSG Guidelines in Iron Deficiency Anaemia (IDA) 2021.
I am a Member of the UK Small Bowel Endoscopy Users Group (2010-18), and chair of section for DAE-conducting and devising a Curriculum for DAE training in the UK which is in final stages to be on JETS website. 2019- present.
Member of The Joint Advisory Group (JAG) QAT group- lead for device assisted enteroscopy 2018- present.
BSG Council member June 2021-present.
BSG executive member June 2021-present.
Representative of BSG to the United European Gastroenterology (UEG) National Societies Forum ( NSF) by competitive interview 2020 to present.
Elected Member of Meeting of Members (MoM) of the UEG 2021.
Nominated for Women in Sheffield 2019-runner up, Healthcare section.
Invited guest Editor Current Opinion in Gastroenterology 2018, small bowel series- present.
BSG Council member June 2021-present.
BSG executive member June 2021-present.