The Endocrinology theme has strengths in adrenal disease and neuroendocrine tumours with new drugs in development from the bench through clinical trials to market authorisation in partnership with our spinout companies.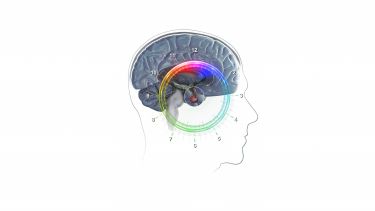 Diabetes research is focused on three aspects: hypoglycaemia, in particular its effects on the cardiovascular system; educating patients on self-management (for example, DAFNE project); and the effect of diabetes on the central nervous system. Our laboratories have excellent facilities for a wide range of biochemical, cell culture and molecular biological techniques and we undertake clinical trials in the state of the art clinical research facility.
Meet the team
Child Health
Professor Nick Bishop

Dr Charlotte Elder

Dr Nils Krone

Dr Amaka Offiah
Diabetes, Endocrinology and Metabolism
Dr Jackie Elliott

Professor Simon Heller

Dr Catarina Henriques

Professor John Newell-Price

Professor Richard Ross

Dr Philip Watson
Human Nutrition
Dr Bernard Corfe

Email: b.m.corfe@sheffield.ac.uk

Work in my group examines the relationship between diet, short-chain fatty acid production and metabolism and cell fate in the normal and neoplastic colon.

Dr Elizabeth Williams

Email: e.a.williams@sheffield.ac.uk

Long-standing research interest in diet and intestinal health and, in particular, biomarkers of colorectal cancer, and the role of butyrate and folate on colorectal carcinogenesis.

Also research interest in the nutrition, health and wellbeing of older adults. This includes an interest in the relationship between diet, immune function and ageing, and the assessment of dietary intake in older adults.
Flagship institutes
The University's four flagship institutes bring together our key strengths to tackle global issues, turning interdisciplinary and translational research into real-world solutions.