Gain a certificate in Catalan from the Institut Ramon Llull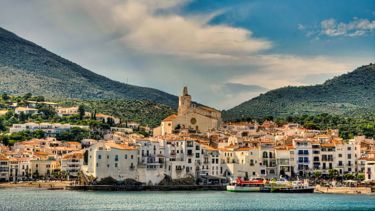 Students of The University of Sheffield and members of the public have the exciting opportunity to take examinations in Catalan delivered by the Institut Ramon Llull (IRL). These exams lead to the award of official certificates by the IRL which are internationally recognised. More information about the exams can be found here.
The exams are available to all and will be held during May on the University campus (the dates depend on the level of the exam you are sitting). If you are a Catalan student with us, this could be a good opportunity for you to practice before your upcoming university exams. However, you do not need to be an MLTC student in order to take the exam. 
If you would like any further information about studying Catalan with the University of Sheffield as a languages student please check out the School of Languages and Culture Catalan pages here. If you're interested in learning Catalan as a member of the public or alongside your current degree, more information can be found here.
Please note that you can enrol to the language certificates' (from A2 to C2 levels) until 15th of March, through the IRL website. Exam fees go from €30 to €40, depending on the level. 
For questions relating to the IRL exams or Catalan Studies more generally, please don't hesitate to contact our Catalan language instructor Pol Masdeu Canellas: p.masdeu@sheffield.ac.uk.