Professor Nicola Dibben
BSc(Hons), MA, MEd, PhD, FHEA
Professor in Music Psychology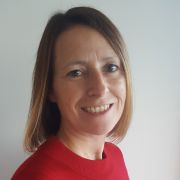 n.j.dibben@sheffield.ac.uk
Jessop Building
Full contact details
Professor Nicola Dibben
Department of Music
Jessop Building
Leavygreave Road
Sheffield
S3 7RD

Profile

Nikki has expertise in the science and psychology of music, popular music and new musical multimedia. She gained degrees from City University, London, and the University of Sheffield, before being appointed to a lectureship at Newcastle University in 1996. Prior to her appointment as Lecturer at Sheffield she held a British Academy Postdoctoral Fellowship there.

Nikki has had a number of visiting appointments overseas including as Guest Professor at Graz University, Austria, and Visiting Scholar at Stanford University.

Before becoming Faculty Director of Research and Innovation, Nikki was Director of the Humanities Research Institute, driving collaborative and interdisciplinary research in the Arts and Humanities. She is former editor of the journals Popular Music and Empirical Musicology Review and a subpanel member for REF2014, and REF2021 (Music, Drama, Dance, Performing Arts, Film and Screen Studies).

Nikki's research investigates how people engage with music (primarily through listening) and what that engagement means for how people think about and make sense of themselves and the world. She has published over 70 journal articles and book chapters, and is the author of Björk (2009), co-authored Music and Mind in Everyday Life (2010), and Sounds Icelandic (2019). Her many consultancies and commercial collaborations include investigating effects of music on driving, and working with Björk on the artist's multimedia album-app Biophilia (2011).
Research interests

Nikki's research focuses on the experience of music in contemporary culture

Current research projects

Discovering how digitalisation and new musical multimedia are impacting recorded popular music making and experience. This research is reported in a forthcoming monograph on new musical multimedia with Bloomsbury press, partly researched while Visiting Scholar at Stanford University, USA;
Using lab-based empirical methods to understand the ramifications of emerging technologies of virtual and augmented reality for listener engagement and emotion;
Working with Colombian academics, charities and NGOs to develop better tools to evaluate the social benefits of the music-making projects they run (funded by the Academy of Medical Sciences).
Publications

Journal articles

Chapters

Conference proceedings papers

Exhibitions
Research group

I am happy to supervise highly qualified PhD candidates in my areas of expertise, particularly music and digitalisation, the experience of new musical multimedia and immersive technologies, and music in science communication and environmentalism.

Current PhDs

Bridget Coulter, Young girls, identity and popular music
Jake Downs, Space and embodiment in headphone listening
Elsa Marshall, The idea of integration in the early Broadway film musical
Ryan Taylor, Arts-science communication
Kate Wareham, Musical sociabilities of young adults

Completed PhDs

Maria Krivenski, Making sense of 'classical' music performance at university: An ethnographically-informed case study of a community of practice, 2019
Alison Wong, Sound branding: The role of music in consumer perceptions, behaviours, and practitioner beliefs, 2018
Ragnhild Torvanger Solberg, Agder University, Experiences with electronic dance music. A multi-method study on associations between musical characteristics, embodiment and peak-pleasurable responses, 2018
Elsa Guevara Perdomo, Beyond anxiety: Inspiration, connection and joy in music performance, 2017
Julian Cespedes Guevara, Towards a constructionist theory of musically-induced emotions: The making of musical emotions in everyday life, 2016
George Turner, Electric guitar performance techniques: meaning and identity in written discourse, 2015.
Stephanie Bramley, Exploring the presence, experience and influence of background music in gambling situations, 2015.
Sarha Moore, A comparative study of the flat second pitch degree in North Indian classical, Ottoman or Arabian influenced, western, Heavy Metal and film musics, 2014.
Chiung-Hui Hwang, The multilayered monophony and sliding tones of Qin Music: Perception, structure and aesthetic interpretation, 2012.
Christos Stavrinides, National identity in Greek cinema: Gender representation and Rebetiko, 2011.
Anneli Beronius Haake, Music listening In UK offices: Balancing internal needs and external considerations, 2010.
Carola Darwin, Representations of women in opera - Vienna 1900 – 1919, 2010.
Tim Robinson, How Popular musicians teach, 2010.
Metaxia Pavlakou Sing, Sing Out! An investigation of the impact of amateur group singing on people with eating disorders, 2009.
Ruth Herbert, Range of consciousness within everyday music listening experiences: Absorption, dissociation and the trancing process, 2009.
Noola Griffiths, The role of concert dress in the performances of solo female classical instrumentalists, 2009.
Angelo Martingo, Music as postmodern thought: a critical examination of George Crumbs Makrokosmos I, 2004.
Professional activities

Nikki regularly contributes to print and broadcast media on topics relating to popular music and applications of music in everyday life. In addition to organising Sheffield-based events in her Faculty roles, she has organised workshops for musicians on evaluating the social benefits of music-making, and worked with a number of renowned organisations on outreach projects, including the Manchester International Festival. Her consultancies and collaborations include working on the Icelandic pop star Björk's multimedia album-app Biophilia.