Career pathways and placements
The musical excellence and academic aptitude you develop on your course will make you highly valued by employers, whatever your chosen career path after university.
Off
Careers in music
From the beginning of your course you are encouraged to think seriously about your future after graduation. By the middle of level two many students are teaching and performing locally, forging valuable contacts in the region. 
Our graduates work with prestigious orchestras and music institutions within the UK and globally, in roles ranging from performing and conducting, to administration and education. Sheffield music graduates have also forged successful careers in other fields, some examples include:
Manage activities events eg arts festivals or projects for community arts organisations, local authorities, arts councils. This will involve event planning, booking venues, performers, support staff and arranging catering, handling the finances and insurance. In addition the role includes marketing the event, liaising with the media, ticket sales and possibly arranging tours in the UK or abroad.

Other tasks to be undertaken include ensuring compliance with health and safety regulations and venue accessibility.

Their role is to encourage individuals and group to achieve social goals through creating music. They work in settings such as day centres, pupil referral units, schools, with a diverse group of individuals - young people, adults with learning difficulties, the elderly, in a community development or tutoring capacity.

The aim of their work is to help develop creative and social skills and not just musical ability. May use a range of musical styles - jazz, pop, hip-hop and instruments.

Composer

May be commissioned to compose new scores in all musical styles (although likely to specialise in one area) for orchestras or individuals, films and video using their in-depth knowledge harmonisation and rhythm, or to perform themselves.

Sometimes work in collaboration with other musicians or lyricists; some will utilise electronic resources as part of the creative process. Liaise with other professionals such as managers, music publishers and record companies, or may even promote their work via the internet and social media.

Music agent 

Acts as the representative of performers and through their contacts in the entertainment industry, promotes their clients, liaises with producers and venues, negotiates the fees and draws up contacts. Endeavours to keep up to date with the current trends and proposed new productions, as well as scouting for talent. Plays an important part in developing the careers of the artists on their books.

Music publisher

Handles the commercial side of the development of new music, protecting songwriters and composers through ensuring copyright is in place and all music used is paid for under license. Drawing up contracts to establish copyright provides the incentive for music publishers to invest in the composition and performance, so taking their fees and paying royalties.

They are likely to specialise in one of five areas - music promotion; rights administration; production and editorial; sales and marketing or accounts and royalties.

Music teacher

Are likely to work either as a classroom teacher, or a peripatetic instrumental/singing teacher in an educational setting, or with private pupils. If based in a school their input will relate to the national curriculum and endeavour to develop their pupils' skills in music composition, performance and preparation for GCSE, AS and A level exams. May also organise school concerts, orchestras, choirs and other musical events. Visiting peripatetic instrumental/vocal teachers often work within a local music service.

Music technologists

Work with electronic equipment such as amplifiers, sound mixing boards used in the recording and performance of music. May be involved in setting up equipment in recording studios, or for TV and radio, or live events. If they specialise in film or video production, they must often synchronise music with video and lighting applications or reproduce sound effects.

Their role is to ensure the technology allows optimum performance, so must keep updated on the constant advances in technology.

Music therapist

Uses music as the medium to help individuals or groups experiencing a range of emotional and behavioural difficulties, eating disorders, anxiety, communication difficulties and addiction. Assesses their clients' needs in conjunction with other professionals and agrees the therapy objectives with their client, reviewing the progress made.

This can include singing, listening and playing instruments such as percussion to aid communication, expression and increased self-awareness. A postgraduate professional qualification is required for this work.

Professional Performance 

May perform as an instrumentalist or singer as part of a show or concert, either as a solo artist or as part of a band, orchestra or ensemble; performances could be live or recorded. Popular musicians may also be singer/songwriters. Session musicians may be employed to work on music for adverts, films and videos or backing tracks for singers.

Audio programming 

The sound of a games and other virtual experiences, both sound effects and music, are integral to the experience. Audio programmers write the script that determines functions and also responsible for developing the software which integrates the audio files into the game. Having designed and created new audio tools, they support programmers and designers in using them.

Concerts management

The Concert Manager's task will include making the necessary arrangements for each rehearsal and concert, the tickets, merch, artist liaison and other key people to decide what equipment and arrangements will be needed (for example lighting or risers). Depending on the organisation they work for, a Concert Manager role may overlap with that of promoter. They may have responsibilities for programming, negotiating deals, budgeting, ticketing, licenses, taxes, work permits, deal memos, contracts, sponsorship, public funding, production, staging and promotion.
 




Instrument repair

In your specialist area of knowledge (strings, woodwind, brass, percussion), you'll build up a reputation for working on small contracts for repairing instruments. You will have a detailed knowledge about the craftsmanship of building instruments, enjoy working on a freelance basis and dealing with customers. You might also buy, sell and collect instruments, working towards managing your own online or shop-based business. 

Marketing and communications

This creative role will include responsibilities for for key projects that increase awareness and profit to a business. You'll be able to go into a range of industries and work on marketing strategies, building and audience and promote products. You'll be at the heard of the company and foster strong internal communications. Your activity will span the marketing mix, primarily focusing on communications (including channels such as social media, web, digital
advertising, print, and events.

Music research

A music research career is likely to involve further study for a masters degree or PhD. Please see below for further information about studying at postgraduate level at the University of Sheffield. You'll work on a historical, original topic, or exploring new ways to involve technology into evaluating the music listening experience. Most research jobs will be linked to an academic project or member of staff, working to meet specific objectives set by the funding provider. 

Music promotion

Concert promoters organize and present live music events, taking care of everything from booking talent and securing venues to setting ticket prices and marketing the show.

Sound engineering

As a sound engineer, you'll be responsible for manipulating acoustics to achieve a desired result and could include operating in a live context, front of house or in the studio. You may be involved in setting up and testing sound equipment, conducting sound checks and combining signals from the various instruments and microphones to make a mix for the audience and performers to listen to. As a studio sound engineer: you could be responsible for planning a recording session with an artist or musician, setting up the required equipment, recording each instrument separately and then editing and mixing recorded tracks, enhancing the sound to achieve a high-quality recording.
Within the field of music, our graduates have worked for the Royal College of Music, the London Symphony Orchestra, the Hong Kong Philharmonic Society, the Association of British Orchestras and the Royal Academy of Music.
Work experience
As one of the most adaptable music degrees in the UK, our BMus Music course provides plenty of opportunities to gain hands-on experience. Placements are a fantastic opportunity to increase your skills, gain an insight into the career that interests you and make contacts for the future.
You could choose to do a placement over the summer, or complete one over the course of a year. If you take on a year-long industry placement, you can transfer to BMus Music with a placement year.
Opting for a 4 year degree will allow you the opportunity to gain hands-on work experience, secure industry contacts and expand on your professional musicianship skills. You will negotiate your own placement with the support of tutors.
Postgraduate Study
Sheffield provides an exciting and versatile place to study music at Postgraduate level. You'll have the freedom to explore the music you are passionate about, becoming a specialist in your chosen area with the support of our expert academic staff.
Other career pathways
As well as being a subject that you can be truly passionate about, a degree in music offers a strong foundation for a variety of different careers after graduation. The musical excellence you will attain, combined with valuable transferable skills - such as time management, critical thinking and interpersonal communication - will make you highly valued by employers. You will learn to take a systematic perspective of music, critically analyse texts and work as a team. 
You will also have the chance to explore the science of sound and computer music production, honing your IT skills with the latest technology.
These skills have seen our students flourish in a range of careers, and not just in music. 
Careers support during your studies
The University Careers Service offers extensive help to all students and provides a wide ranging programme of events each semester. This support is available up to three years after graduation. Activities include: 
My Skills online development tool
EMentoring
TAP: Transforming and Activating Places
Volunteering and part time work
Summer placements
Placement year
SURE Scheme: Sheffield University Research Experience
Alumni mentoring
The Careers Service also hosts a number of seminars specifically for music students, where there is the opportunity for a one-to-one interview with a Careers Service member of staff.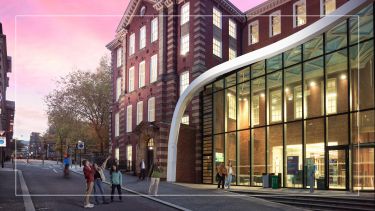 Visit us
Discover what sets Sheffield apart at our undergraduate open days on the Saturday 21 October or Saturday 18 November.