Filmmaker who has worked with Oasis, David Attenborough and Ed Sheeran awarded honorary degree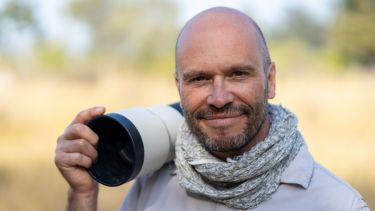 Ben Giles, a BAFTA nominated filmmaker and editor who has worked with Oasis, Paul Weller and David Attenborough will be made an Honorary Doctor of Letters at the University of Sheffield on Friday (22 July 2022)
Four other outstanding individuals will also be awarded with Honorary Doctorates, including Dame Alison Nimmo, who has been Chief Executive of The Crown Estate and spearheaded restoration projects in Manchester and Sheffield city centres, as well as in London during the 2012 Olympics
The honorary degrees recognise the pivotal role and influence the individuals have had on a national and international scale
A filmmaker who created music videos for Oasis and Paul Weller is one of five esteemed recipients receiving honorary doctorates from the University of Sheffield over the next two weeks.
BAFTA nominated producer and editor, Ben Giles, whose music videos for the Oasis hit "Roll With It" and Paul Weller's "Broken Stones" have amassed 12 million views, has also worked with the likes of David Attenborough and Ed Sheeran and managed post production for a season of hit BBC show Strictly Come Dancing. 
Ben has close connections with the city and the wider region, spending part of his childhood in Edale and having spent a number of years living in Sheffield where he established his innovative film-making company, Matobo Films.
Over 240 local authorities, major charities and statutory bodies in the UK now use Matobo Film's resources, with the company providing the only mandatory training course that the BBC requires all of its employees to pass.
Ben was nominated for a BAFTA as editor of the BBC Two documentary film series, Nuremberg: Nazis on Trial, broadcast in 2006 to coincide with the 60th anniversary of the trials.
He will be made an Honorary Doctor of Letters at the University on Friday 22 July 2022 during the first of two back-to-back graduation weeks at the university.
Thousands of students will be graduating over the next fortnight - those who have finished their studies this year and also those who graduated during the pandemic. 
Four other notable individuals will also be recognised with Honorary Doctorates. These include:
Dame Alison Nimmo, who will receive a Doctor of Letters. Dame Alison was Chief Executive of The Crown Estate until 2019 - a collection of land belonging to the monarchy which is worth over £14 billion.
Before working with The Crown Estate, Dame Alison ran the rebuilding project of Manchester's city centre following the 1996 bombing, and spearheaded the Sheffield city centre renewal project in 2000. She also played a significant role in the London regeneration project for the 2012 Olympics. Dame Alison was appointed CBE in 2004 for services to urban regeneration, and DBE in 2019 for public service, and has been named one of the 100 most powerful women in the UK by BBC Radio 4.
Professor Sir Keith Burnett, who will receive a Doctor of Science. Professor Burnett was Vice-Chancellor of the University of Sheffield from 2007-2018, and during his tenure Sheffield was named University of the Year by Times Higher Education and enhanced its worldwide reputation as a top 100 university. He presided over the development of The Diamond building, which tripled the size of the Faculty of Engineering at the University, and oversaw the growth of the Advanced Manufacturing Research Centre (AMRC) into a world leader for industry manufacturing. Professor Burnett is also a world-renowned physicist, and was recognised with a CBE for services to physics in 2004 and a knighthood for services to science and higher education in 2013.
Sir Simon Lovestone, who will receive a Doctor of Medicine. Sir Simon is a world-leading figure in the development of drug therapies against Alzheimer's disease whose contributions to the understanding of the condition have transformed the direction of research internationally. He carried out the first proteomic study in Alzheimer's disease which identified people likely to develop Alzheimer's disease before they showed any clinical features. The study also resulted in a massive 10-year programme identifying a raft of biomarkers in blood, which are now a key element of clinical trials in Alzheimer's and are used as a route to develop targeted drug therapy. He is currently Professor of Translational Neuroscience at the University of Oxford, and was an undergraduate student at the University of Sheffield where he helped to develop an influenza vaccine. Sir Simon received a knighthood for services to neuroscience research in 2017.
Dr Alexzandra Hildred, who will receive a Doctor of Letters. Dr Hildred was involved in the raising of Henry VIII's legendary warship, the Mary Rose, from the depths of the Solent in 1982. She has spent her entire career with the Mary Rose Trust, and is now the Head of Research and Curator of Ordnance and Human Remains at the Trust, which is responsible for preserving, displaying and spreading knowledge of the warship and its crew. Dr Hildred is an alum of the University of Sheffield, and her work with the Mary Rose has led to ground-breaking advancements in methods of recording, surveying, excavation, artefact recovery and conservation.
Mark and Sarah Crosbie will also be commemorated as benefactors during next week's ceremonies in recognition of their significant donation to the University of Sheffield which has helped to establish a programme supporting disadvantaged students. 
---
Contact
For further information please contact:
A world top-100 university
We're a world top-100 university renowned for the excellence, impact and distinctiveness of our research-led learning and teaching.