Sheffield academics secure prestigious awards for teaching excellence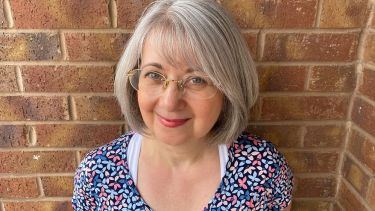 Inspirational academic, Dr Louise Robson has been bestowed with a national award for her work to transform student and academic learning
Her award recognises the work she has done to introduce outstanding and innovative teaching practices and championing digital technologies during the Covid-19 pandemic
University of Sheffield's Multidisciplinary Engineering Education (MEE) team also won the Collaborative Award for Teaching Excellence (CATE)
Deputy Head of the Department of MEE, Dr Andrew Gerrard has also been honoured with the Principal Fellowship of the Higher Education Academy (HEA)
Dr Louise Robson, from the Department of Biomedical Science, has been awarded the National Teaching Fellowship (NTF) by Advance HE for introducing outstanding and innovative teaching practices and championing digital technologies.
Dr Robson now joins a growing network of inspirational teachers at the University of Sheffield with national recognition for the outstanding impact of their practice.
With 30 years of experience in learning and teaching, Dr Robson has been recognised as a specialist in using digital technologies to support student learning within the department, institution, nationally and internationally.
Since joining our University in 1996, Dr Robson has taught Physiology to undergraduate, postgraduate and PhD students, covering all academic levels.
She puts support for her students at the very heart of her learning and teaching philosophy. While challenging her students to do their very best, she also ensures she provides comprehensive support. In her role as Departmental Director for Learning and Teaching, she was able to drive forward innovation and change in the Biomedical Science degree programmes.
Dr Robson is well known for promoting the use of lecture capture and interactive, in-session online polling activities to support student learning. Thanks to her approach, she was appointed as the institutional lead for lecture capture implementation at the University of Sheffield.
Her work as part of collaborative teams also led to the production of two published academic papers on top tips for lecture captures and online teaching during the pandemic. Aspects from these papers, and an associated student guide are used by institutions across the world to plan their online and blended teaching in support for staff and students.
Her outstanding teaching has attracted a number of other prestigious awards, including the Senate Award for Sustained Excellence in Learning and Teaching (2009) and the Otto Hutter Physiology Teaching Prize (2017).
She said: "I am absolutely thrilled and honoured to have been awarded a National Teaching Fellowship.
"One of the best things about my job is seeing how my students grow in confidence throughout their degree programme, developing key skills and knowledge, and being able to apply these to solve real world problems."
In addition to Dr Robson's National Teaching Fellowship, the University of Sheffield's Multidisciplinary Engineering Education (MEE) team, led by Dr Andrew Garrard and Dr Adam Funnell, have won the Collaborative Award for Teaching Excellence (CATE). The award recognises the team's commitment to delivering sector leading practical education that transforms students into capable engineers.
Dr Garrard has also been honoured with the Principal Fellowship of the Higher Education Academy (HEA). It recognises his devotion to leading an award-winning massively open online course that makes engineering easily accessible, creating policies based on sound teaching principles, implementing widespread use of blended learning and ensuring that students were being provided with top quality practical experience amid the Covid-19 pandemic.
NTF and CATE are coordinated by Elevate, which aims to celebrate excellent practice and outstanding achievement in learning and teaching in higher education. A Principal Fellowship also requires applicants to demonstrate a sustained record of effective strategic leadership.
Dr Robson's expertise with digital technologies was never more important than during the pandemic, when she not only expertly delivered her own teaching, but also led her department to transition teaching online with three days' notice.
---
Flagship institutes
The University's four flagship institutes bring together our key strengths to tackle global issues, turning interdisciplinary and translational research into real-world solutions.