Supporting the future of cardiovascular science: University of Sheffield Professor honoured for outstanding achievement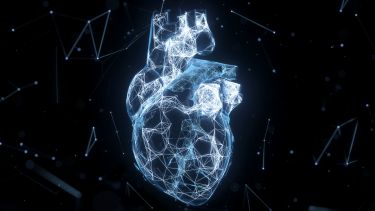 University of Sheffield Professor of Cardiovascular Science, Paul Evans, has been recognised by the European Society of Cardiology for his outstanding achievements
The award recognises Professor Evans' discovery of causes and potential treatment for atherosclerosis
Atherosclerosis is a major cause of cardiovascular disease, disability, and death
At least 2.6 million people in the UK have atherosclerosis
A cardiovascular scientist from the University of Sheffield has been recognised with a prestigious international award for his pioneering research to identify and treat a major cause of heart disease.  
Professor Paul Evans, from the Department of Infection, Immunity and Cardiovascular Disease, has been honoured for his  discovery of the causes and potential treatment for atherosclerosis, a major reason for cardiovascular disease, disability, and death.
The award, issued by the world-leading European Society of Cardiology (ESC), is dedicated to honouring researchers with outstanding productivity and contribution to their chosen field to support the future of cardiovascular medicine.
The award recognises the 15 years that Professor Evans has spent researching the disease.
Atherosclerosis is a condition where arteries become clogged with fatty substances which can eventually result in the arteries hardening and narrowing, which restricts the blood flow and oxygen supply to vital organs leading to angina, a sudden stroke or heart attack.
While the general risk of falling ill to cardiovascular complications can be attributed to tobacco consumption, an unhealthy diet or lifestyle, and elevated blood pressure and glucose levels, the mechanisms that cause atherosclerosis are not fully understood.
Since 2005, Professor Evans has been working to find the root cause of atherosclerosis by investigating the genes that are 'switched on' in people with atherosclerosis. After spending several years examining the genes one-by-one, the development of genomic technologies in 2011 allowed his team to look at all the 20,000-25,000 genes inside a human body at the same time.
By looking at the complex blood flow patterns that trigger the disease at branches of arteries, Professor Evans and his team found that these flow patterns cause an imbalance by 'switching on' previously uncharacterised genes that promote atherosclerosis, and 'switching off' some of the genes that promote health.
With funding from the British Heart Foundation and Medical Research Council, Professor Evans and his team are now developing new medicines to silence the disease-causing genes in patients and potentially find new treatments for atherosclerosis.
Speaking of the award, Professor Evans, said: "The news of my award was a pleasant surprise because there are many researchers applying every year and it's an incredibly competitive process.
"I see this award as recognition of my team in the lab, including those who have been part of it in the past and present. It's our collective effort that led to this award. It also helps bring attention to all the great cardiovascular science being done at the University of Sheffield, which I'm very keen about."
As an award-winning Chair of Cardiovascular Science who has received more than £6 million worth of funding in his career, Professor Evans has also trained and mentored 20 PhD and MD students, 14 MSc and MRes students and 12 Post-doctoral Research Associates and is passionate about supporting early career researchers as the next generation of scientists.
He added: "In my lab, the early career researchers are brilliant. They have great minds and ideas. One of the tensions in science is that these kinds of posts are usually only temporary and it can be difficult to retain good people. But the high turnover also means you have a constant stream of new researchers coming in with new ideas and new approaches to doing things.
"So, as advice, I think it's really important for early career researchers to embrace new technologies and to use them to address new areas of interest. They are in a great position to apply these kinds of innovations to their own area of work. It's a bit like my own story, where new technology helped us to advance in the field.
"Another piece of advice would be to really go for it. If you have an idea that you are truly passionate about, give into it and let it take you forward in your career."
---
Flagship institutes
The University's four flagship institutes bring together our key strengths to tackle global issues, turning interdisciplinary and translational research into real-world solutions.