UK manufacturers need more support to help us reach net zero, new report says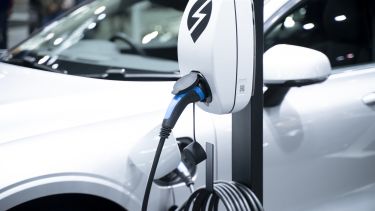 A world leading group of engineers has called for UK manufacturers to be given more support in making electrical machines to help us reach net zero
Future Electrical Machines Manufacturing Hub (FEMM) - a consortium of academics led by the University of Sheffield - has published a new technology roadmap calling for the UK to reflect on the way it makes electrical machines
Electrifying systems currently powered by fossil fuels is seen as critical to the UK reaching net zero by 2050, but this drive to electrification is set to place huge demands on manufacturers and scarce materials that are key to electrical technologies
New roadmap highlights crucial need to help UK manufacturers develop new processes and secure a sustainable supply of key resources
The UK needs to make better electrical machines and make its manufacturing processes more efficient if it is to reach net zero by 2050, according to a world leading group of engineers.
The Future Electrical Machines Manufacturing Hub (FEMM), a consortium of academics led by the University of Sheffield, focused on addressing key manufacturing challenges in the production of high integrity and high value electrical machines, has made the call as part of its new technology roadmap. 
Led by Professor Michael Ward from the University of Strathclyde, the roadmap has set out the changes the UK needs to make to electrical machines and the way it manufactures them in order to reach net zero.
Electrifying systems that are currently powered by fossil fuels is seen as one of the major ways the world can decarbonise. In the UK, the government's plans to reach net zero are heavily reliant on emerging and developing electrification technologies. 
However, according to the new roadmap, this drive to electrification is set to place huge pressure on manufacturers, who will need to produce more electric machines to support this inexorable growth in demand and the ever-increasing requirements on performance and sustainability. 
Given this upcoming huge increase in pressure, the roadmap says it is crucial that manufacturers are given more support. 
Electrification is also set to increase competition for scarce resources that are critical components of electrical machines, so the roadmap is calling for the UK to develop a circular economy, grow its recycling and remanufacturing industries, and reuse materials in order to reduce its reliance on depleting virgin stock. 
Professor Geraint Jewell, Director of the Future Electrical Machines Manufacturing Hub and Professor of Electrical Engineering at the University of Sheffield, said: "Electrification is universally recognised as one of the cornerstones of the transition towards net-zero. High efficiency electrical machines are a central element in the electrification of many market sectors such as transportation and renewables. 
"To meet the challenges of cost reduction, reliability and the ever-increasing demands on performance, requires a combination of new materials, designs and manufacturing. This roadmap sets out the FEMM Hub team's appraisal of the many challenges and opportunities for new technologies and manufacturing R&D as the move to electrification gathers pace."
Professor Michael Ward, Director of Industrial Strategy at the University of Strathclyde and lead author of the FEMM Hub's new technology roadmap, said: "Electrical machines are foundational to decarbonisation, both in replacing combustion engines and in generating renewable energy. However we look at it, we are going to need more of them, and we need to improve many aspects of their performance, including cost. 
"Assembling this roadmap has underlined these needs, but above all it has demonstrated the challenges that result from finite global availability of materials. In the UK we don't have the benefit of indigenous sources of globally scarce materials. That means we need to think creatively about products, manufacturing techniques, and approaches that extend product life and re-use material at the end of life. 
"Research, such as the work of the FEMM Hub, is key to this but even more important is recognition of this need by policy makers, product developers, and supply chain actors such that the UK can both act as a responsible global player, and achieve economic benefits from the transition to net zero."
The Future Electrical Machines Manufacturing Hub aims to help put UK manufacturing at the forefront of the electrification revolution. 
Made up of researchers from the Universities of Sheffield, Strathclyde and Newcastle and National Manufacturing Institute Scotland (NMIS), the Hub helps UK manufacturers capture significant value in the electrical machine supply chain and improve productivity.
The Hub works with manufacturers such as Rolls-Royce, Airbus, Siemens Gamesa, Dyson, McLaren, and the Aerospace Technology Institute to help shape its research to ensure it meets the needs of industry. 
By focusing on early Technology Readiness Levels (TRL), the Hub drives innovation, develops new and emerging technologies and helps address long-term industrial challenges.
Read the FEMM Hub's technology roadmap.
Contact
For further information please contact:
Flagship institutes
The University's four flagship institutes bring together our key strengths to tackle global issues, turning interdisciplinary and translational research into real-world solutions.