University of Sheffield appoints new Chair of University Council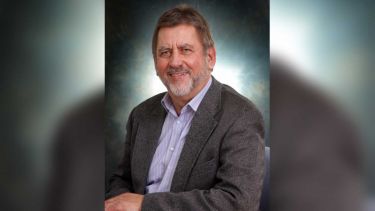 The University of Sheffield is pleased to announce a new Chair of the University Council. 
Martin Temple will join the University's governing Council in August as the designate new Chair and Pro-Chancellor, taking over from interim Chair Adrian Belton following a planned transition period. The previous long-standing Chair, Tony Pedder, is stepping down after 10 years in the position. 
Martin is an experienced chairperson with a background in large-scale manufacturing, business services, public sector, regulatory, academia and the health sector. He currently chairs the finance committee at Sheffield Teaching Hospital NHS Trust and brings direct experience of higher education governance through his membership of the Council at the University of Warwick. Martin was also a member of the Catapult Oversight Board within BIS (now BEIS) within government, tasked with establishing the catapult network, of which our Advanced Manufacturing Research Centre is a part. 
The University of Sheffield Council develops and approves the mission and strategic vision of the University and works with the University's executive to ensure the continuing effectiveness of this world-leading University. 
Talking about his recent appointment, Martin said: "I am delighted to have this opportunity to Chair the Council of the University of Sheffield. Throughout my career in business and leading other organisations I have been a passionate believer in teaching and learning at all levels. Furthermore, I have been a strong promoter of innovation, design and research. It is therefore a privilege to join the University which has exceptional talent in all these areas. I hope that in my time as Chair, working with the Board, the Vice-Chancellor and his senior team, I can help to further develop and enhance the University's ambitions in these areas." 
Council will also welcome two further members in August; Rob Memmott as Treasurer; and Adrian Stone as the designated new Pro-Chancellor and Chair of Audit and Risk Assurance Committee. 
University of Sheffield alumnus Rob has been a corporate chief financial officer and board director of large listed and private companies for 20 years, spanning different sectors including infrastructure, support services and financial services. 
Adrian has spent the majority of his executive career with KPMG, the global network of professional firms providing Audit, Tax and Advisory services. He has an interest in higher education, having acted as an auditor for both universities in Sheffield at different points in his career. He has also just finished his first three-year term as Chair of Sheffield Hospitals charity, which has given him a unique first-hand perspective on how the University of Sheffield interacts with other local bodies.
Council and its newest Chair and members are responsible for the strategic development and overall performance of the University's business. 
Current Chair Tony Pedder OBE will step down at the end of July, having served as a member of University Council since 2005 and as Chair since 2012. 
Tony was a senior figure in the international steel industry, having worked since 1972 with Corus and British Steel, becoming Chief Executive of Corus in 2001. Since leaving Corus in 2003, he has undertaken a range of non-executive roles, many of them related to Sheffield and South Yorkshire, covering industry, health, local government agencies and voluntary sector organisations. 
He is a Deputy Lieutenant of South Yorkshire and a former Master Cutler. He was awarded an OBE in 2013 for services to business, health and the voluntary sector in Sheffield. 
Tony Pedder said: "It has been a great privilege and pleasure to have spent the past few years involved with one of the world's top universities. I hope I have contributed in some small way to the University of Sheffield's continuing reputation as a great seat of learning and research and also as a major contributor to the life and wellbeing of Sheffield and South Yorkshire." 
Other members leaving University Council this summer include Alison Hope, Pro-Chancellor and Chair of Council Audit and Risk Assurance Committee; and John Sutcliffe, the University's Treasurer and Chair of Council Finance Committee, whose terms of office expire on 31 July 2022.
President and Vice-Chancellor of the University of Sheffield, Professor Koen Lamberts, said: "We are pleased to be able to draw on the knowledge, skills and support of our newest Chair and members of Council who share our values, drive and ambition for the future of the University. 
"Our new Chair follows in the footsteps of Tony Pedder, whose extensive experience in public service and industry was invaluable to the role. I would like to take this opportunity to thank Tony Pedder, Alison Hope and John Sutcliffe for all of their work in supporting the governance of the University, and to offer a warm welcome to our new members of Council."
---
Contact
For further information please contact:
A global reputation
Sheffield is a research university with a global reputation for excellence. We're a member of the Russell Group: one of the 24 leading UK universities for research and teaching.