University of Sheffield opens official French language examination centre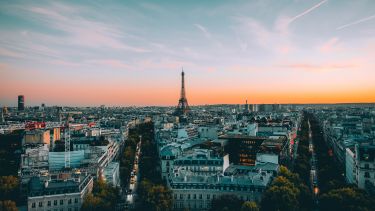 The University of Sheffield has opened an official French language examination centre that will help people looking to live, work or study in France or French-speaking countries
Sheffield is now a DELF examination centre - the official French language proficiency qualifications administered and awarded by the French Ministry of Education
Qualifications certify the French language competency of non-native speakers and are essential for applying for French citizenship or enrolling at a French university
Sheffield is the first university in Yorkshire, and only the second in the north of England, to offer the examinations 
The examination centre is open to members of the public, as well as students and university staff
The University of Sheffield has opened an official French language examination centre, which will help people who are looking to live, work or study in France or French-speaking countries.
Sheffield's Modern Languages Teaching Centre (MLTC) is now an official DELF examination centre - French language proficiency qualifications administered and awarded by the French Ministry of Education.
The qualifications are required to obtain permanent French residency or to study at a university in France or other French-speaking countries. 
Sheffield is the first university in Yorkshire to offer the examinations and only the second university in the north of England. 
In the UK, the examinations are mostly offered by the Alliance Française - the cultural arm of the French diplomatic service. However, many of the testing centres are in the South of England, Wales and Scotland, which are not easily accessible to people based between London and the South Yorkshire region. 
France is the second most popular country for British nationals living abroad in the European Union behind Spain, according to the most recent migration statistics.
DELF qualifications are valid for life and recognised internationally, which means they can also provide a major boost to the employment prospects of people looking to work with French-speaking businesses and organisations, which include some of the world's largest luxury goods, cosmetics, energy and healthcare companies. 
Dr Karine Zbinden, French Coordinator at the University of Sheffield and manager of the DELF examination centre, said: "The DELF qualifications are crucial for people who want to live, work or study in France. They are an essential requirement for gaining French residency and for being admitted to a French or francophone university. But they can also be incredibly valuable to people who are looking to develop their careers internationally, do business with French-speaking companies or build relationships overseas.
"French is one of the world's most spoken languages, so having the ability to speak it opens up so many opportunities across the globe. It's much easier to build and maintain relationships, do business with someone or get a job with an international company if you can speak their language. It gives you an immediate advantage over your competitors and the DELF qualifications are internationally recognised proof of this.
"With the current economic and political climate, the need to learn foreign languages is greater than ever before, as we need to work harder to maintain existing partnerships and create new ones. In the UK, our modern languages capabilities have been dwindling for decades, so for those who can speak French, being able to prove one's level of proficiency is a considerable advantage on the job market."
French is the fifth most spoken language in the world, spoken widely across five continents either as a first or second language by over 300 million people. It is one of the United Nations' five official languages - reflecting its importance on the global stage. 
French is also the second most-learned foreign language in the world and is of particular interest to people who are interested in living, working, studying, visiting or building relationships with African countries as almost 60 per cent of people who speak French every day live on the continent. Demographic trends in Africa also suggest that the number of French speakers is forecast to grow significantly in the coming decades.
At the University of Sheffield, French is the most popular modern language alongside Spanish. The University has nearly 500 students studying French at all levels, from absolute beginners to proficient and near-native level. 
The DELF examinations are available at six different levels of proficiency aligned with the Common European Framework of Reference for Languages (CEFR). At Sheffield, students, university staff and members of the public will be able to take the B1 and B2 levels in June 2023. The University plans to run other sessions and other levels in future. 
DELF B1 is the minimum level accepted for the French naturalisation process and DELF B2 is required by most French and francophone universities for students who want to enrol on a course.
Like Sheffield's Languages for All initiative, the DELF examinations are open to members of the public as well as University of Sheffield staff and students. 
The Languages for All initiative enables members of the public to take a language class at the University, from beginners through to near native-level.
Find out more and register for the exams.
Contact
For further information please contact:
A world-class university – a unique student experience
Sheffield is a research university with a global reputation for excellence. We're a member of the Russell Group: one of the 24 leading UK universities for research and teaching.