University of Sheffield to spearhead open research drive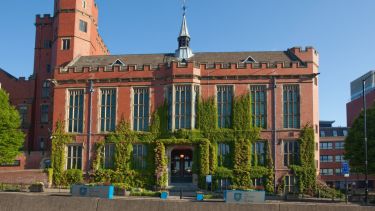 The University has been awarded funding as part of a collaboration with other UK universities by the Research England Development (RED) Fund to ensure the UK remains at the forefront of the open research agenda and continues to generate globally leading research of the highest quality
The project is worth £8.5 million over five years and includes £4.5 million from the RED Fund, which will be used to support projects that enhance the UK's higher education research and knowledge exchange activity
Open research ensures transparency across the research lifecycle, promoting rigour, reproducibility, and public trust in research, which is especially important in a digital age to combat misinformation
The University of Sheffield has been awarded funding to lead the national uptake of open research practices. 
 
The University, alongside 17 others which make up the UK Reproducibility Network (UKRN), has been provided funding by the Research England Development (RED) Fund to ensure the UK remains at the forefront of the open research agenda and continues to generate globally leading research of the highest quality.
The project is worth £8.5 million over five years and includes £4.5 million from the RED Fund. 
The fund will be used to support projects that enhance the UK's higher education research and knowledge exchange activity. It will also help make higher education research more transparent, furthering the UK's position at the forefront of rigorous and reproducible research.
Open research ensures transparency across the research lifecycle, promoting rigour, reproducibility, and public trust in research, which is especially important in a digital age to combat misinformation. The benefits of open research practices for improving the quality and integrity of research have been widely documented, and are recognised by the UK Government R&D Roadmap as contributing to improving the culture of research.
The University recently published a statement on Open Research, recognising its commitment to these principles, and has an active programme of researcher development and training, which this funding will extend.
Dr Tom Stafford, UKRN Research Practice Lead at the University of Sheffield, said: "This funding will help researchers at the University to explore best practice in research and share ways of working with other institutions, helping to produce research results that are more transparent, more reliable and easier for others within the academic community or in the industry to build on."
Deborah Lodge, Director of Research Services at the University of Sheffield, said: "Research excellence is hugely important to us at the University of Sheffield. We want to enable and actively promote a culture of research excellence across our University community.
 
"Our membership of the UKRN, alongside the funding from the RED Fund, will support a focus on open research practices and how they benefit the rigour and quality of our output, ensuring we uphold the highest standards of research integrity."
---
Flagship institutes
The University's four flagship institutes bring together our key strengths to tackle global issues, turning interdisciplinary and translational research into real-world solutions.