University of Sheffield spin-out secures seed investment to revolutionise trust in global telecommunications and computing with quantum photonics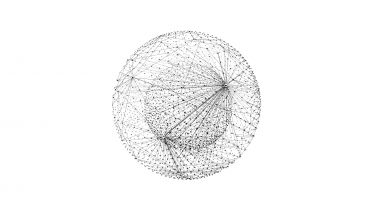 Aegiq, a quantum photonics spin-out from the University of Sheffield, has landed a seven-figure investment 
The spin-out will develop next-generation networking with quantum security
The investment comes along with funding from Innovate UK and brings Aegiq's total funding to over £3.5m
University of Sheffield spin-out, Aegiq, has secured a seven-figure seed investment to develop next generation networking with quantum security.
The investment from the syndicate led by High-Tech Gründerfonds, Deepbridge Capital and business angel investors, together with existing funding from Innovate UK brings Aegiq's total funding to over £3.5m. 
Aegiq is a spin-out of the University of Sheffield founded by a team consisting of CEO Dr. Max Sich, CTO Dr. Scott Dufferwiel, and CFO Andrii Iamshanov. The company was formed out of research led by Professor Maurice Skolnick and Professor Jon Heffernan from the Department of Physics and Astronomy and the Department of Electronic and Electrical Engineering.
The commercial value of the research was recognised by Dr Maksym Sich a former PhD student in the Quantum Photonics group in Sheffield and Aegiq was born. It recently won the Institute of Physics Business Start-Up Award for the development of its breakthrough quantum photonics platform using proprietary deterministic single-photon sources.
Their platform technology enables a range of new R&D applications in quantum science, sensing, and imaging. The technology will develop a new generation of networking with quantum security, including quantum key distribution (QKD), as well as large-scale quantum computing applications.
The company has been awarded funding for several projects supported by the Quantum Technologies Challenge at Innovate UK, part of UK Research and Innovation (UKRI). The funding includes QT Assemble - Integrated Quantum Technology Programme, and Innovate UK's multi-million grant to develop secure quantum communications for fibre-optic and satellite based applications. 
Dr. Max Sich, CEO of Aegiq, said: "Building reliable and scalable networking for the quantum era is the linchpin that is needed to truly bring to life the impact of quantum technologies, including quantum computing and also sensing. At Aegiq we are developing just this, and we are delighted to have High-Tech Gründerfonds and the syndicate support our vision. 
"Our patented single-photon technology and novel integrated optics approach will allow us to offer next-generation quantum communications, unlocking new opportunities for our customers. The investment led by High-Tech Gründerfonds, alongside the other grants we've secured, will support our R&D and continue to elevate our offering."
Dr. Gernot Berger, Investment manager at High-Tech Gründerfonds, said: "The single photon source developed by Aegiq represents a platform technology with unparalleled specifications that enables various applications. As a photonics guy, I am more than thrilled to invest here and support the highly skilled team on their journey."
---
Additional information
Contact
For further information please contact:
Flagship institutes
The University's four flagship institutes bring together our key strengths to tackle global issues, turning interdisciplinary and translational research into real-world solutions.