Secondary school philosophy essay competition 2021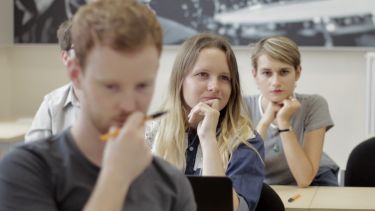 About the competition
This competition is now closed.
The Sheffield Philosophy Essay Prize is an annual competition for Years 10, 11 and 12.

The aims of this prize are threefold: firstly, to widen interest in philosophy and in studying philosophy at university level among students who would not otherwise be exposed to the subject; secondly, to encourage ambitious and talented secondary school students considering applying to university to study philosophy; and thirdly, to recognize the achievements both of high-calibre students and of those who teach them.

The competition is run by the Department of Philosophy at the University of Sheffield.

Entrants must be students in years 10, 11 or 12 in the UK.
Application information
What to write
Write an essay of around 1,000 words (but not more than 1,500 words) on one of the following topics. Include a bibliography. Essays must be typed on the competition entry form and submitted via email to philessay@sheffield.ac.uk.

Please remember to keep a copy of your essay for your own records. Since we will provide brief comments on every submitted essay, you may wish to consult your original submission again in light of these comments.
For more information contact Edd Poole:
Telephone: +44 1142 229704
Email: e.poole@sheffield.ac.uk
The deadline for submissions is midnight, Thursday 1 April 2021. Winners will be announced by Friday 23 April 2021.
Questions
You may submit an essay answering any one of the questions below. To help start you off, we have suggested a resource for each question. You do not have to write about each resource, these are just places for you to begin to explore each topic. If you wish, you may also choose your own question to write your essay - you can write about any philosophical issue you find interesting. Whatever question you choose to answer, make sure to write it down at the top of your essay. Good luck!

1. Is Epicurus right that a wise person does not fear death? https://aeon.co/essays/we-might-agree-that-death-is-bad-but-why-exactly

2. Should we get rid of gender-specific pronouns? (Suggested Resource)

3. What is the social significance of Black Lives Matter? (Suggested Resources 1) (Suggested Resource 2)

4. Can climate campaigners justifiably engage in acts of uncivil disobedience? (Suggested Resource)

5. Can idleness be a good thing? (Suggested Resource)

6. What is the fairest way to distribute the Covid-19 vaccines? (Suggested Resource 1) (Suggested Resource 2)
Prizes
First Prize: £100
Second Prize: £50
Third Prize: £25
All monetary prizes will be given in the form of Amazon gift certificates.
In addition, ten further essays of a high quality will be commended.
How to submit
Please complete the entry form (available here) and send as an email attachment to philessay@sheffield.ac.uk with the subject 'Philosophy Essay Prize'. Entrants should include on the entry form:
Students' full name
Students' date of birth
Contact email address
Students' school (name and address)
Please specify what kind of school this is: (e.g. State Comprehensive, State Grammar school, State Boarding school, Faith school/Faith Academy, Private/Independent school, Other- please specify)
Is this school fee paying? Yes/No
Students' address and postcode (to send any prizes)
Whether the student would be happy to be contacted about future events, including Open Days
A world top-100 university
We're a world top-100 university renowned for the excellence, impact and distinctiveness of our research-led learning and teaching.