Congratulations to Keith Frankish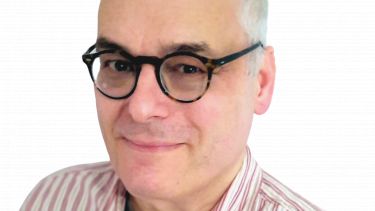 Keith Frankish has been appointed as Honorary Professor in Philosophy at Sheffield.
Keith has previously been an Honorary Reader in the Department of Philosophy, as well as a doctoral graduate. Keith remarked:
"I am thrilled to have been appointed Honorary Professor in the Department of Philosophy at Sheffield. The Department is not only a centre of world-leading philosophy, renowned for its friendly and intellectually stimulating atmosphere; it is also the place I regard as my philosophical home -- the place where I did my postgraduate studies, where I held my first academic position, and where I have, more recently, been an Honorary Reader. It will be an honour to continue my association with its staff and students and to contribute to its many activities."

Professor Christopher Bennett, Head of Department remarks; "Keith Frankish is a leading theorist in the philosophy of mind and consciousness. We are delighted to have him as Honorary Professor, which further strengthens this area of research excellence in our Department."

The Department would like to congratulate Keith on his new position. 
A world top-100 university
We're a world top-100 university renowned for the excellence, impact and distinctiveness of our research-led learning and teaching.