Dr Max Khan Hayward has been recognised in the 2022 American Philosophical Association Awards (APA) for Fall 2022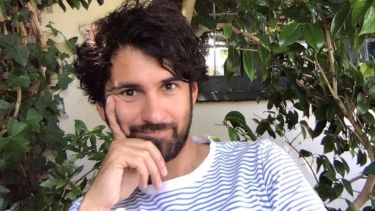 Max's work was selected as one of five standout pieces by the APA committee on public philosophy which sponsors the Public Philosophy Op-Ed Contest for the best opinion-editorials published by philosophers. 
"Eat, Drink, and Be Merry! No, Really." published in The Atlantic, 2021.
In his essay he argues that the pleasures that we indulge in at Christmas shouldn't only be guilty pleasures and discusses the views of various philosophers on this particular issue concluding, "As we look forward to the festive season, let us harken to these jolly philosophical ghosts of Christmases past. Let's take license to enjoy food, drink, sex, dancing, and idleness, without guilt. And rather than bemoan the supply-chain crisis, perhaps we might, inspired by Epicurus, take it as an opportunity to give our wallets a little festive holiday as well."
Winning submissions for the APA prizes highlight either directly or indirectly, the value of philosophical thinking. The pieces will be judged in terms of their success as examples of public philosophy, and should be accessible to the general public, focused on important topics of public concern, and characterised by sound reasoning.
The American Philosophical Association prizes recognize many areas of philosophy research by philosophers at various career stages, as well as the teaching of philosophy and public philosophy.