IWD2021 - Dr Jules Holroyd: Promoting Gender Equity in Parental Leave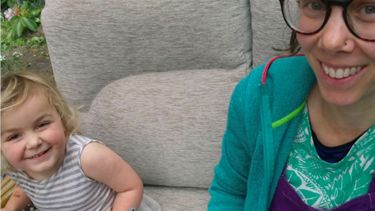 Dr Jules Holroyd is a lecturer in the Department of Philosophy. Much of her recent research has focused on implicit gender and racial biases. Recently, Jules has been working with colleagues to promote gender equity in parental leave and is working with HR to look at how the University may be able to implement her recommendations.
Jules said: "With Dr Jenny Clark in Physics, I have compiled a report into experiences of parental leave, identifying persistent problems that women face whilst taking parental leave and then returning to work.
"With Dr Matthew Cull in Philosophy, I have developed a research paper and a policy document on the rationale for gender-neutral family leave policies. This includes ensuring that trans parents are not misgendered. These proposals also aim to give more visibility to women who take leave as partners, as opposed to women who have given birth."
There are a great many people across the University striving to progress gender equality, and whose achievements are made even more exceptional in this incredibly challenging year. Here are a few more of what we know are many examples: 
https://www.sheffield.ac.uk/staff/news/international-womens-day-2021-1.940854?fbclid=IwAR1NzeS2sfmZ1z-hXkg7kB6wiNKVVpzW2NzAfmbU1dyCIbG9a6bxmrA9n0Y
A world top-100 university
We're a world top-100 university renowned for the excellence, impact and distinctiveness of our research-led learning and teaching.