Leah Patel appointed for Gender and Religion onCampUS Placement Project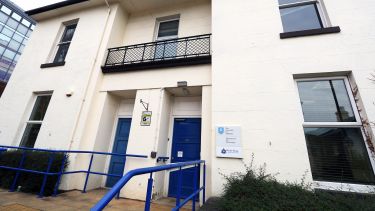 The project is part of the 100 hour onCampUS placements, where students work in departments during the second semester, for a £1000 stipend. The project on Gender and Religion is an academic research project, with a learning and teaching focus, where a student will research diverse religious and other cultural traditions on gender and sexuality.
Placement supervisor Dr Minna Shkul said, "I am very excited to work with Leah in planning a new final year undergraduate module in Gender and Religion, as she has fantastic creative ideas for the module. Her interview was particularly strong in areas of representation of minorities, and critique of 'white curriculum' which are really important for this module, as we seek to diversify student learning on these topics. Collaboration with Leah and student consultation will help us to create a really engaging module, giving the students a chance to study diverse traditions and cultures, and genders."
Leah commented on her new role, "As well as being an incredibly exciting opportunity for me personally, I feel as though this project is an important means of tackling problems of underrepresentation within the field of Philosophy seeing as it will allow us to offer a platform to voices who have been far too often overlooked and thus in part contribute to the decolonisation of the curriculum."
The new module will be launched next academic year, and it will provide advanced learning on gender, LGBT* studies, and religion, drawing on literature, film, philosophy, and social sciences.