Philosophy Staff Nominated for VC's Education Award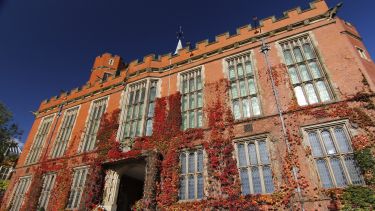 Both Dr Minna Shkul and Dr Megan Blomfield have been nominated for the "Teaching Practice" category in the VC's Education Awards this year.
Minna's nomination is as follows:
"Over the years Dr Shkul has demonstrated sustained excellence and innovation with a student focused approach in teaching of Philosophy and Religion. Her teaching practice is diverse and engaging, as she has been particularly interested in curriculum and assessment development in ways that are contemporary, and meaningful to students, and develops graduate attributes, through diverse curriculum, global learning, innovative assessment practice and digital skills. The impact of Minna's innovative approach to teaching practice is felt across her student constituencies - specifically, those on the Philosophy Religion and Ethics programme, and those students from other programmes who elect Minna's popular interdisciplinary modules in Feminist and Queer studies."  
Megan's nomination is as follows:
"I have been taught by Megan in both Year 1 and 2 so far, and have really liked her way of teaching - it has been clear, engaging, easy to understand and fun. Speaking to many of my other peers, we have enjoyed Megan's teaching approach, which has made it easier to engage with the material."
Many congratulatoins to both Megan and Minna on their nominations!
A world-class university – a unique student experience
Sheffield is a research university with a global reputation for excellence. We're a member of the Russell Group: one of the 24 leading UK universities for research and teaching.