Jim Chamberlain
(he/him)
Teaching Associate
Director of MA Political Theory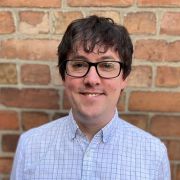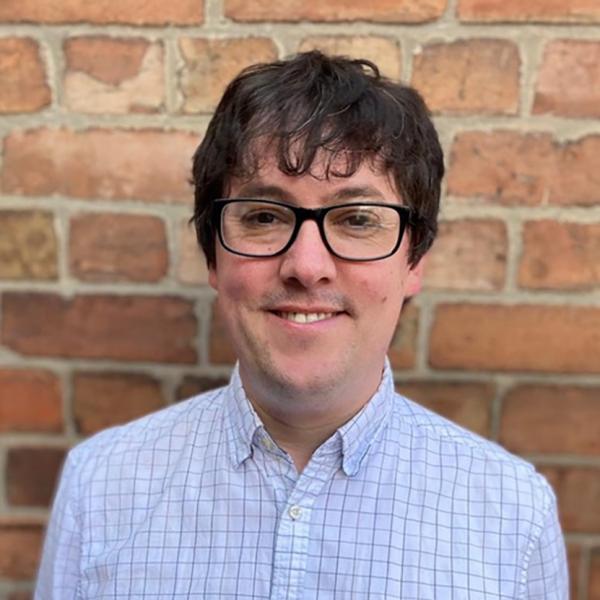 J.P.Chamberlain@sheffield.ac.uk
A06, 45 Victoria Street
Mondays, 10am – 12 noon.
Full contact details
Jim Chamberlain
Department of Philosophy
A06
45 Victoria Street
Sheffield
S3 7QB

Profile

Jim joined the Department of Philosophy in 2021, not long after graduating with a PhD in Philosophy from the University of Nottingham. During the final years of his studies, Jim worked as a Teaching Affiliate in the University of Nottingham's Department of Philosophy.  

Jim studied for his PhD on a part-time basis. While studying, Jim worked as a trainer in children's services, first in a London local authority and then in an international NGO. In addition to his role at the University of Sheffield, Jim is the Research Associate at the charity Philosophy in Prison, and he retains a role as an Honorary Post-doctoral Fellow at the University of Nottingham. Having entered academic philosophy relatively late in life, Jim is a firm believer in the importance of widening access to philosophy. He is happy to share his experiences with anyone who is considering becoming a part-time or mature student.
Research interests

Jim works at the intersection of Hume studies, moral psychology, and metaethics.

In a series of papers, Jim defends a comprehensive reinterpretation of David Hume's theory of moral judgement. Hume is typically thought to distinguish our immediate, unreflective moral sentiments from our more considered moral judgements, by arguing that we correct for biases in moral sentiment by adopting an imagined 'common point of view', from which we then form our considered moral judgements. Jim argues instead that Hume understands all moral judgements as sentiments, which occur automatically whenever we contemplate token characters of types which we generally associate with causing happiness or unhappiness. For example, we all associate benevolence with happiness, and so we all experience moral approbation towards any benevolent character that we encounter. On this interpretation, to adopt a 'common point of view' is simply to express our moral sentiments. Hume is thus understood to endorse emotivism: the theory that assertoric moral utterances express emotions or sentiments, not moral beliefs.

Jim is now addressing contemporary evidence that moral judgements are typically produced via purely intuitive psychological processes. He is developing a Humean theory of moral intuition, which broadly reconciles our pre-theoretic understanding of moral reasoning – as typically employed with the aim of forming appropriate moral judgements – with this psychological evidence. Jim also argues in favour of quasi-realist expressivism: roughly, the theory that assertoric moral utterances express moral attitudes, but that we nevertheless rightly talk of moral facts and moral truths.
Publications

Journal articles

Chapters

Book reviews

Other
Teaching interests

PHI219 Ethics: Theoretical and Practical (Autumn 2021)

PHI381 Moral Theory and Moral Practice (Autumn 2021)

PHI355 Philosophical Project 1: Expressivism (Autumn 2021)

PHI226 Philosophy of Education (Spring 2022)