Samuel Chan Yao Jian
PhD Student
Graduate Teaching Assistant (GTA)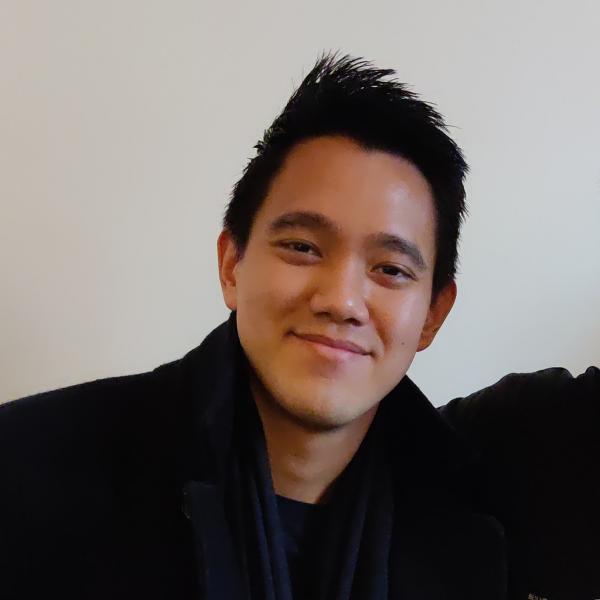 SChan10@sheffield.ac.uk
45 Victoria Street
Full contact details
Samuel Chan Yao Jian
Department of Philosophy
45 Victoria Street
Sheffield
S3 7QB

Profile

Sam spent all his academic years at Sheffield, earning a Law LLB (Hons) in 2017 and an MA Philosophy in 2021. He also worked as a Commissioning Legal Editor at
Sweet & Maxwell Malaysia between his LLB and MA years. In 2022, he was awarded the AHRC White Rose scholarship to commence his PhD Philosophy under the
supervision of Professor Robert Stern and Dr Timothy Ryan Byerly. Sam's interests span the intersections between philosophy of religion, metaethics, and free will. His PhD work focuses on assessing theistic moral arguments from moral realism and their implications on theistic metaethics and the problem of evil. He argues that all things being equal, theism best explains moral realism. This has implications on the relation between God and morality, so he attempts to improve the strength and coherency of theistic metaethics. Lastly, he considers whether moral arguments can provide theists with some resources against the problem of evil.
Qualifications

LL.B. (Hons), The University of Sheffield, 2017
MA Philosophy (82%, Distinction), The University of Sheffield, 2021
Research interests

Current Research Projects:
- Assessing Moral Arguments from Moral Realism and their Implications on Theistic Metaethics and the Problem of Evil (PhD, funded by AHRC WRoCAH)
- A "Prior Obligations' Problem from Possible Moral Evils against Divine Command Theory
Main Research Interests:
- Philosophy of Religion, particularly Moral Arguments
- Theistic Metaethics
- Free Will & Determinism
Research group

Professor Robert Stern
Dr. Timothy Ryan Byerly
Grants

AHRC White Rose College of the Arts and Humanities (WRoCAH) Studentship 
Teaching interests

2023:
- PHI107 Philosophy of Religion (Spring)