Philosophy has helped me to focus on the core values I want to apply in my life
Trainee Clinical Psychologist
Rohan's study of Philosophy developed his world view and values; after graduating, he discovered a vocation for the mental health field as is now a Trainee Clinical Psychologist for the NHS.
Where did life take you after graduation?
Transitioning from an academic field of inquiry to the world of work was definitely a challenge. Initially I looked to academic postgraduate programmes as a sort of 'refuge of the known', whilst taking whatever jobs became available. Whilst this was developmental, it did not follow a clear path towards my future career. I engaged in a number of volunteer opportunities and found myself gravitating towards the mental health field. Volunteering - in areas such as telephone counselling, group therapy and educating street children - opened opportunities to explore my values and applied skills, and ultimately opened doors to new training and job opportunities. From here the path became much easier to negotiate.
What advice do you have for current philosophy students?
Philosophy is an essential component to so much of human action and practice that applying it to one's vocational journey can be an overwhelming challenge. What really worked for me was using the skills from my studies to step back from the panic of 'what am I going to do now I've graduated' and focus on the core values I wanted to apply in my life. This allowed me to select jobs which were in the service of that world view and, whilst philosophy hasn't necessarily been on the job specification, it has been essential to my development and practice in every role I have taken since.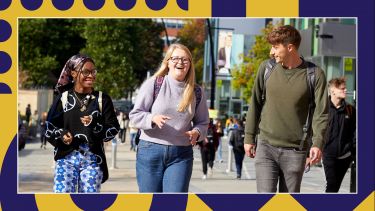 Results and Clearing 2022
You can apply for available courses starting this September from 8am on Thursday 18 August.