There is a very direct connection between the analytical approaches of philosophy and working with computer software

Valentine Kozin
Technical video games artist
BA Philosophy
Valentine is a technical artist for Rare, a video game production studio working with Microsoft.
How has your philosophy degree helped your career?
I think there is a very direct connection between doing philosophy and working with computer software in terms of the analytical approaches required, and certainly when you work with games the parallels only become more numerous. Metaphysics can be a good source of inspiration for structuring code meant to simulate an entire world in itself and I don't think it's a coincidence I've met so many others who have studied philosophy in my career!
What is your current job like?
I am working on the upcoming XBox and PC game Sea of Thieves. My role bridges the gap between the intricate technology that drives modern games and the needs of the project's art direction. Solutions can involve writing code for the graphics processor to draw new types of visual effects, or putting together tools for other artists to do their tasks more efficiently or even just sitting down and painting a pretty sky.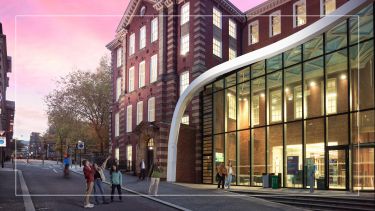 Visit us
Discover what sets Sheffield apart at our undergraduate open days on the Saturday 21 October or Saturday 18 November.