Dr James Weinberg
Department of Politics and International Relations
Lecturer in Political Behaviour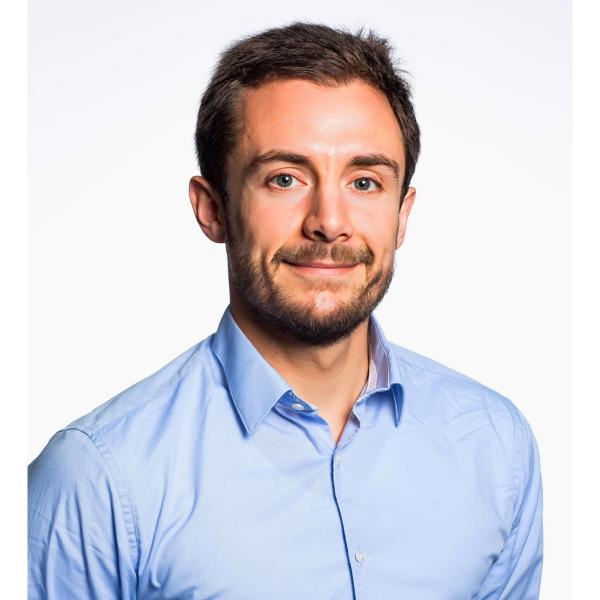 Profile

James Weinberg is a Lecturer in Political Behaviour at the University of Sheffield who has experience of designing, conducting and publishing academic research in the fields of political psychology and youth politics. Reflective of his ability to design and conduct high-quality academic research, James currently holds a prestigious 3-year Leverhulme Fellowship to research how politicians govern in an age of distrust.

 

James is currently an elected trustee of the UK Political Studies Association, where he previously convened both the Political Psychology and Young People's Politics specialist groups. His research on topics such as the practice and politics of citizenship education in England, the personalities of political elites, and the mental health of politicians, has been published in high profile peer-reviewed journals and in a recent book with Bristol University Press entitled Who Enters Politics and Why? James also works closely with a network of impact partners in political circles and across the public, private and third sectors. His research has also formed the basis for evidence submitted to government consultations and parliamentary select committees.

 

James completed his BA at the University of Oxford, his MA at the University of Manchester, and his PhD at the University of Sheffield. James started his career as a qualified secondary school teacher in west London.
Research interests

James is particularly interested in mixed methods' studies of political behavior (at both elite and mass levels). He has experience of fielding experimental surveys, conducting focus groups and elite interviews, designing and evaluating surveys for a range of research purposes, as well as quantitative textual analysis and data visualisation.

 

James' current research projects focus on:

 

(a) conceptions and measurements of political trust; the relationship between politicians' perceptions of public trust or distrust and their representative behaviours (such as policy-making); and the impact of a low-trust/high-distrust environment on politicians' mental health and wellbeing; and

(b) the potential for civic education in myriad forms to improve young people's political efficacy, knowledge and participation; the role of civic education as an adjunct to voting age reform; and elite contestations surrounding civic education as a highly symbolic policy topic.
Publications

Books

Journal articles

Chapters

Reports

Other
Grants

The Leverhulme Trust, £100,000+. Early Career Fellowship to research governance in an age of distrust, 2019-2022 (Principal Investigator);

Joseph Rowntree Reform Trust,  £32,000. UK Democracy Fund Award to research politics in schools, 2019-2020 (Co-Investigator);

Political Studies Association, £2000. Pushing the Boundaries Award to organise an interdisciplinary national conference in political psychology, 2019 (Principal Investigator);

Economic and Social Research Council, c.£60,000. White Rose Doctoral Scholarship, 2015 - 2018 (Principal Investigator);

University of Sydney, £3000. Visiting scholarship, September – October 2017.
Teaching activities

James has experience teaching a range of courses on British Politics, Quantitative Social Science, and Political Behaviour. James leads his own module on Political Psychology for 3rd year Politics students. Rather than reviewing what happens in politics (e.g. who wins an election) or how it happens (e.g. who votes for whom), James pushes students to look at why it happens by studying the psychology of politics at the micro level (e.g. the personality of politicians), the meso level (e.g. the ideological and moral foundations of political parties), and the macro level (e.g. mass racism and prejudice, media effects).

 

Current/prior courses taught at the University of Sheffield include:

POL31008 Political Psychology
POL115 Consensus Crisis & Coalition: An Introduction to British Politics
POL231 Never Mind the Ballots! State & Society in the UK Today
IPS 101 The State of Sheffield: Global perspectives on local issues
SMI105 Data Visualisation
SMI606 Introduction to Quantitative Social Science
POL229 Research Design and Analysis
Professional activities and memberships

Professional Roles:

Trustee, UK Political Studies Association, May 2020 - Present;

Departmental coordinator for the Politics, Philosophy and Economics degree programme, University of Sheffield, January 2020 – Present;

Editorial Board (Review Editor), Frontiers in Political Science, November 2019 – Present;

Co-Convenor, UK Political Studies Association Political Psychology Specialist Group, May 2017 - April 2020;

Co-Convenor, UK Political Studies Association Young People & Politics Specialist Group, Jul 2018 - April 2020;

Lead Fellow for Citizenship and Political Education, All-Party Parliamentary Group for Democratic Participation, January 2017 – Present;

Chair, UK Political Studies Association Early Career Network, 2016 - 2018.

Prizes and awards

​​​​​Walter Bagehot Prize 2019 for best PhD in the field of Government and Public Administration (UK Political Studies Association national award)

Chancellor's Medal 2018 (University of Sheffield) in recognition of 'outstanding contributions to the Faculty of Social Sciences' and 'impressive achievements in government and parliamentary circles.'

The Andrew Gamble prize 2018 for an Outstanding Doctoral Thesis in Politics (University of Sheffield).