Catch up: The Friends of Harry Perkins – Chris Mullin (with Off the Shelf)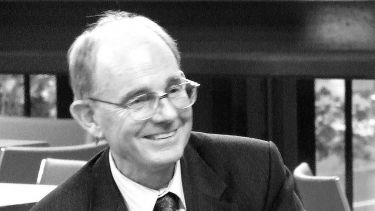 The sequel to his bestselling A Very British Coup, this new novel is set in a future post-Brexit Britain whose standing in the world has diminished and where far-right influence has grown.
Both a gripping political thriller and a chilling prognostication of where we may be headed, this is essential reading for our troubled times.
This lecture was organised by Off the Shelf in partnership with the Prokhorov Centre.
About our speaker
Chris Mullin was a Labour MP from 1987 until 2010, serving as a minister in three departments. Before being elected Member of Parliament, he was a journalist, working among other things for Granada Television.
His television programmes, as well as his 1986 book Error of Judgment, were central to the release, in 1991, of the Birmingham Six, who had been wrongly convicted of the 1974 Birmingham pub bombings. In the 1990 TV film Who Bombed Birmingham?, Mullin was played by John Hurt.
Chris Mullin is the author of the novels A Very British Coup, which was made into an award-winning TV series, and its sequel, The Friends of Harry Perkins.
His other books include three highly acclaimed volumes of political diaries.
Get in touch
Prokhorov Centre
University of Sheffield
School of Languages and Cultures
Jessop West Building
1 Upper Hanover Street
Sheffield S3 7RA