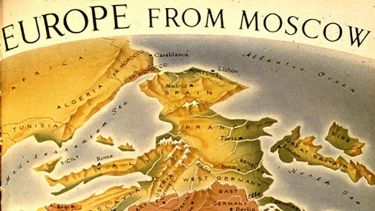 Konstantin Kaminskij has published Resignification of Borders: Eurasianism and the Russian World (Frank & Timme, 2019), edited together with Nina Friess at the Berlin-based Centre for Eastern European and International Studies.
The volume examines the highly self-reflexive concept of Eurasianism as a process of renegotiating cultural values and identity narratives both in and beyond Russia.
Kaminskij, who holds a PhD in Slavic Studies and Eastern European History from the University of Konstanz, was a Fellow at the Prokhorov Centre in 2018/19. He is the CEO of the Central Asia and Caucasus School for Ecological Education.
Get in touch
Prokhorov Centre
University of Sheffield
School of Languages and Cultures
Jessop West Building
1 Upper Hanover Street
Sheffield S3 7RA