Dr Annette Haywood
BSc (Hons) PhD
School of Health and Related Research
Project Manager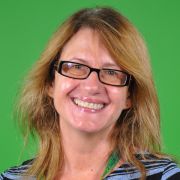 Profile

From 2010 I worked alongside local authority partners and academic colleagues as manager of the Public Health and Inequalities theme of the Collaboration for Leadership in Applied Health Research and Care (CLAHRC SY and YH). I currently manage the Practice and Research Collaborative (PaRC) Yorkshire and Humber network, which aims to bridge the research into practice gap and link academic institutions with local authority based public health practitioners across the region to facilitate collaborative working (https://www.parc-hub.co.uk/).  

I am the Knowledge Exchange champion for the section of Public Health and the lead for public sector consultancy in ScHARR. I am the Faculty Officer (Innovation) for the Faculty of Medicine, Dentistry and Health. 

From 2008 to 2013 I worked on the Self Management Supported by Assistive, Rehabilitation and Telecare Technologies (SMART2) and the Built Environment in Acute Care for Older People projects in ScHARR. On completion of my mixed methods PhD in Clinical Health Psychology in 2004, I was the Research Lead for South East Sheffield Primary Care Trust. Following the PCT restructure in 2007, I transferred into the Directorate of Public Health, NHS Sheffield as a Research and Evaluation Manager.
Research interests

I am a qualitative researcher and have worked with a wide range of individuals from women with young children, older adults and NHS, Local Authority and third sector staff groups. I have a particular interest in public health and health inequalities. 

Current projects

Evaluation of cancer screening and awareness programme in Leeds
Development of the PaRC network in Yorkshire and Humber  
Evaluation of the British Red Cross Community Connectors programme
Publications

Show: Featured publications All publications

Featured publications

This person does not have any publications available.

All publications

Journal articles

Chapters

Conference proceedings papers

Reports

Theses / Dissertations
Research group

PhD Students

Susan Hampshaw (second supervisor)
 
Teaching interests

I supervise dissertation students on the MPH and MSc in Clinical Research programmes, am a personal tutor and second supervisor to a PhD student whose project was entitled 'What happens to NICE public health guidelines after publication in terms of how they are viewed and used by local government officers? – A realist inquiry'
Professional activities

I hold an Honorary Contract with Public Health England.