Dr Fiona Sampson
PhD, MSc, BA
School of Health and Related Research
Senior Research Fellow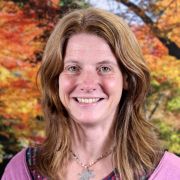 Profile

I am a Senior Research Fellow with an interest in emergency and urgent care research. I joined the Operational Research section of ScHARR in 1996, moving to the Health Services Research section in 2000. Over the past 20 years I have worked on and project managed a number of research projects in the field of emergency and urgent care, including systematic reviews, clinical trials and service evaluations. In 2011 I was awarded an NIHR Doctoral Research Fellowship to explore how pain management in Emergency Departments can be improved (IMPEDE study). 

I have experience in both qualitative and quantitative research methods and am particularly interested in the use of mixed methods research, and the use of non-participant observation within health services research.

I am the School Director for Equality, Diversity and Inclusion and lead for the Curriculum Inclusivity group. I have worked part-time since 2008.
Research interests

My research interests are in evaluating health care systems, patient perspectives of health services and the use of observational and ethnographic methods in health services research. I am interested in implementation science, particularly in the field of emergency care.

Current projects:
Publications
Research group

I run an observational and ethnographic methods research interest group for staff and students at ScHARR.

PhD supervisors
Grants

Title: Improving pain management in Emergency Departments: a mixed methods study. Funder: National Institute for Health Research doctoral research fellowship programme. November 2011. £280,000. Principal Investigator: Fiona Sampson (2011-2017)
Title:Evaluation of PCT and practice-based commissioning: identifying which commissioning processes produce successful outcomes. Funder: Department of Health Policy Research Programme.November 2008.£489,045 Principal Investigator: Alicia O'Cathain
Title: The cost-effectiveness of investigation and hospital admission for minor (GCS 13-15) head injury. Funder: NHS Health Technology Assessment. £181,039 January 2009. Principal Investigator: Steve Goodacre
Title:Evaluation of the National Infarct Angioplasty Project Pilots. Funder: NHS Service Delivery and Organisation. £275,000. March 2005 Principal investigator: Steve Goodacre
Title: An Evaluation of Advanced Access in general practice. 2002-2005 Funder:NHS Service Delivery and Organisation. £350,000 April 2004 Principal Investigator: Chris Salisbury
Teaching activities

I am currently the Director of the MSc Advanced Emergency Care and Joint Deputy Director for the MSc Clinical Research. I am module leader for HAR6125 (Research Methods for Emergency Medicine). My teaching interests are in research methods, shared decision-making and evidence-based health care. I supervise MSc dissertation projects and provide personal tutor support to MSc students.