Professor John E Brazier
BA (Exeter), MSc (York), PhD (Sheffield)
School of Health and Related Research
Professor of Health Economics and Director of Innovation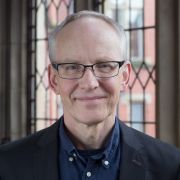 Profile

I am a Professor of Health Economics in the School of Health and Related Research (ScHARR) at the University of Sheffield. I was the first Director of the Economic Evaluation Policy Research Unit (EEPRU) which is a joint Sheffield and York Unit funded by the Department of Health in England to undertake applied and methodological research to inform health policy in England. I am currently a NIHR Senior Investigator (Emeritus).

I have more than 25 years' experience of conducting economic evaluations of health care interventions for policy makers and have published over 200 peered reviewed papers. My special interest is in the measurement and valuation of health for economic evaluation where I have published widely.

I am perhaps best known for my work in developing a preference-based measure of health for the SF-36 (SF-6D), but with colleagues have further developed and extended these methods to a number of specific condition including measures in asthma, cancer, overactive bladder, diabetes, mental health, dementia and epilepsy.

My methods research has also examined issues around reviewing utility measures, mapping between measures, valuation methods (including the use of DCE) and developing ways to incorporate equity concerns such as burden of disease into the weights applied to QALYs and the role of well-being in economic evaluation. I have been a member of the National Institute for Clinical Excellence (NICE) Technology Appraisal Committee (2000-2004) and has been an adviser on various aspects benefit measurement to NICE.
Publications

Show: Featured publications All publications

Featured publications

Books

Journal articles

All publications

Books

Journal articles

Chapters

Conference proceedings papers

Reports

Scholarly editions

Posters

Datasets

Presentations

Other
Research group

PhD students

Thaison Tong
Aureliano Finch
Grants

What works well in well-being - Community theme
Joint Principal Investigator
ESRC £113,542 (2015-2018)

NIHR Methods Fellowship
Principal Investigator
NIHR £85,971 (2015-2017)

Economic Evaluation of Health and Social Care Policy Research Unit (EEPRU)(Enhancement and Extension)
Principal Investigator
Department of Health £4,128,201(2010-2018)

CLAHRC for Yorkshire and Humber Health Economics and Outcome Measurement Theme (HEOM)
Principal Investigator
NIHR £499,312 (2014-2018)

How do people value self management support interventions? (for long-term conditions using DCE)
Principal Investigator
The Health Foundation £218,546 (2014-2016)
Professional activities

Member of the ScHARR Outcomes Group
ScHARR Director of Research 2010-2017
NIHR Senior Investigator award 2009-2017
Membership of the EuroQol Group.
The estimation of a preference-based single index measure for health from the SF-36. Journal of Health Economics 2002; 21(2): 271-292 was 'Article of the Year", International Society of Quality of Life, 2002 and listed as a Thompson Essential Scientific Indicators Special Topic on Fast Moving Fronts in Economics and Business.
Associate editor for 'Quality of life Research' from 2006-2010 and 'Applied Health Economics and policy' from 2003
Member of the Fellowship Panel of the MRC Public Health and Health Services Research Board until 2010