Kerry Wilson
School of Health and Related Research
CTRU Administrative Co-ordinator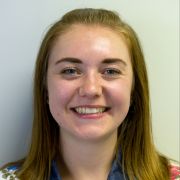 Profile

I joined the Clinical Trials Research Unit in July 2019 as the Administrative Co-ordinator. I've previously worked in a student lettings office and for a recruitment software company. 
Research interests

Currently providing support to

Endometrial Scratch: a multicentre randomised controlled trial of induced Endometrial Scratch in women undergoing first time IVF.
ENACT: EcoNomics of Adaptive Clinical Trials.
PANDA: a Practical Adaptive and Novel Designs and Analysis (PANDA) toolkit.
HELP Infertility?: The study aims to assess the clinical and cost effectiveness of hysterscopic removal of submucousal fibroids and polyps in women presenting with infertility and recurrent miscarriage.