Dr Vanessa Halliday
SFHEA, PhD, RD, RNutr (Public Health)
School of Health and Related Research
Senior Lecturer
Director of Learning and Teaching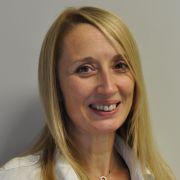 vanessa.halliday@sheffield.ac.uk
+44 114 222 4268
G045, Ground floor, Regent Court (ScHARR)
Full contact details
Dr Vanessa Halliday
School of Health and Related Research
G045, Ground floor
Regent Court (ScHARR)
30 Regent Street
Sheffield
S1 4DA

Profile

I joined the School of Health and Related Research (ScHARR) in 2013 as a Lecturer in Public Health. My undergraduate degree was in animal nutrition and physiology, following which I completed a PG Diploma in Dietetics. Since 1996 I have been a registered dietitian, working for a number of NHS organisations, predominantly in the field of oncology and palliative care. In 2005 the opportunity arose for me to pursue a career in higher education. I joined the University of Nottingham as a Teacher Practitioner, and subsequently as a Lecturer in Clinical Nutrition and Dietetics.

My role involved contributing to the teaching and clinical placement management on the undergraduate Master of Nutrition course. More recently, as Course Director for the Master of Public Health by distance learning programme (MPH online), I have developed an enthusiastic interest in the use of technology to enhance our students' experience of online learning at the University of Sheffield.
Research interests

My research interests are primarily around the prevention and treatment of malnutrition in vulnerable population groups. Whilst the majority of my work has focused on undernutrition and nutrition support, I am also interested in the management of obesity. I have experience of using quantitative approaches, including the development of health measurement scales, as well as qualitative methods.

Current projects

HighCALS: A programme to develop and evaluate a complex intervention to achieve a high calorie diet for people with Amyotrophic Lateral Sclerosis This study is funded by a NIHR programme grant.

Previous projects

Investigating the effect of post-operative home jejunostomy feeding on quality of life and nutritional parameters in patients with oesophago-gastric cancer. In collaboration with a research team at University Hospitals Leicester. This study was funded by a Research for Patient Benefit (NIHR) grant (2012-2015).

Investigating neuromuscular electrical stimulation (NMES) for people with non-small cell lung cancer receiving chemotherapy.  Funded by a National Cancer Research Institute Lung Cancer Supportive and Palliative Care grant.  My involvement was with the qualitiative arm of this study.  The aim was to provide detailed understanding about the use of NMES from the patient's prospective (2009-2011).

Predicting weight loss in people with cancer.  This mixed methods research project was funded by a capacity building grant from the National Cancer Research Institute.  The study involved the reliability and predictive validity testing of a cancer appetite and symptom questionnaire.  In addition, qualitative interviews were conducted to explore the experiences of weight loss in people with lung and upper GI cancer (2007-2010).
Publications
Grants

PhD supervision

I am interested in supervising research students in topics related to clinical nutrition and public health nutrition.
Professional activities

I am a Registered Dietitian with the Health and Care Professions Council (HCPC) and a member of the British Dietetic Association (BDA). I am also a Registered Nutritionist (Public Health) with the UK Voluntary Register of Nutritionists (UKVRN).