Putting people with inflammatory bowel disease (IBD) in control of their care.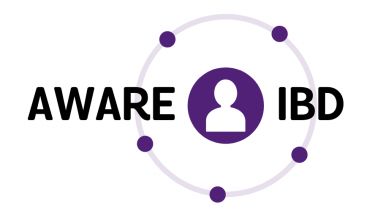 The University of Sheffield CTRU are working with Crohn's and Colitis UK and local partners in Sheffield, as one of only four projects to be funded under a new Health Foundation programme called Common Ambition (project number FR-000002444),.
The aim of the 3-year project is to re-design IBD services, shaped by those who use them – people with Inflammatory Bowel Disease (IBD)s. Whilst the project is being delivered in Sheffield, the learning from this project will lead to better outcomes for people who live with Crohn's and Colitis across the UK.
On this project, we are working to re-design services, and deliver improved outcomes for people living with IBD.
To do this, we will be working in partnership with: 
Inflammatory Bowel Diseases (IBD) are chronic debilitating conditions with unpredictable symptom flares and significant ongoing impact on quality of life and psychological morbidity. This requires long-term therapy including immunosuppression, timely treatment changes (including surgery), monitoring and counselling. Traditional care is dominated by specialist hospital units, based on scheduled, face-to-face appointments. Access during a flare may be difficult and on contact with the service, there is a difference between the priorities of patients and clinicians. 
Sheffield NHS Trust has experienced a 40% increase in admissions in three years, with a disproportionate representation of people from deprived backgrounds. IBD UK's 2020 Service Benchmarking Audit found excess steroid use, opportunities to improve Shared Decision Making (SDM), lack of education and patient engagement opportunities, and only 1% of patients reporting a personalised care plan. Models of care that deliver personalised strategies to self-manage and empower are critical for long-term conditions. 
We aim to put patients in control of their care by: i) co-designing a structure to tell care teams what is important to them; and ii) making that visible in multidisciplinary care team meetings and patient consultations, to optimise care. 
The Sheffield Microsystems Coaching Academy (MCA) will steer the service improvement through the established Dartmouth approach. This uses a current state analysis, followed by rapid improvement cycles to implement, measure, and sustain improvements. To put patients in control of their care, MCA will train a patient from the Sheffield IBD service as an MCA coach, leading the microsystem, with other service users contributing alongside healthcare professionals. 
Larger scale patient engagement will run alongside the microsystem - all 4,000 patients from the Trust will be invited to engage in a way that is meaningful and accessible to them (ranging from one-off experience narratives, to more intensive workshop involvement). Additionally, EpiGenesys will develop an app to collect information from people living with Crohn's or Colitis and deliver it to doctors, nurses and other healthcare professionals.
Engagement opportunities will be co-designed by people with lived experience of IBD, their families, carers and communities. With advocacy support from VoiceAbility we intend to make sure we are hearing from people with Crohn's and Colitis of all ages, genders, backgrounds and ethnicities
The evaluation will show how, and by how much, putting patients in control of their care improves outcomes.
Study update
The AWARE-IBD Study opened to recruitment in October 2021 at Sheffield Teaching Hospitals. As of December 2021, 140 patients have been recruited to the study. Recruitment will continue in 2022, with the microsystem starting in February 2022.
| | | | |
| --- | --- | --- | --- |
| Name | Role | Organisation | Email |
| Alan Lobo | Chief Investigator | Sheffield Teaching Hospitals | |
| Daniel Hind | CTRU Oversight | University of Sheffield - CTRU | |
| Elena Sheldon | Project Manager | University of Sheffield - CTRU | |
| Katie Ridsdale | Trials Support Officer | University of Sheffield - CTRU | |
| Nikki Totton | Statistician | University of Sheffield - CTRU | |
| Chris Murray | Managing Director | University of Sheffield - Epigenesys | |
| Kevin Randall | Business Analyst | Sheffield Teaching Hospitals | |
| Luke Barron | Research Co-ordinator | Sheffield Teaching Hospitals | |
| Rachel Ainley | Health Services Manager | Crohn's & Colitis UK | |
| Gemma Winsor | Health Services and Research Programme Officer | Crohn's & Colitis UK | |
| Ruth Wakeman | Director of Services, Policy and Evidence | Crohn's & Colitis UK | |
Flagship institutes
The University's four flagship institutes bring together our key strengths to tackle global issues, turning interdisciplinary and translational research into real-world solutions.