Most academic departments offer several masters courses, taught by expert academics and specialists in the department's field. Students build on their undergraduate knowledge and skills and enter great careers after graduation.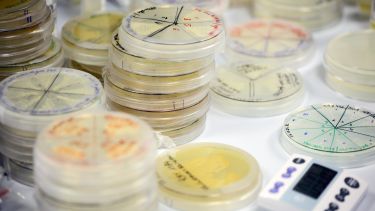 Off
Features of our masters courses
MSc and MRes degrees available across a range of disciplines, building on undergraduate studies to give students the knowledge and skills that employers are looking for
Independent research project is a major component, alongside lectures that develop students' understanding of key concepts and practical training in research methods
Courses can be completed within 12 months, though some masters degrees can be studied part-time or as distance learning courses over a number of years
Students given access to state-of-the-art equipment and facilities, often leading to work being published in peer-reviewed journals
Departments
School of Mathematics and Statistics
Department of Physics and Astronomy
---
Our Science Communication course is taught in partnership with the Department of Journalism Studies.
This collaboration was created to give you expert insights into how scientists communicate their research, and how the media industry informs the public about the latest scientific developments.
---
Weekly online events
Attend an online event when it suits you, all year round, as an alternative to an open day.
Every Wednesday, Sheffield Live sessions cover different aspects of University life. You can also meet your department and learn more about studying your subject.