Translating Japanese Women's Writing: a Conversation on Kono Taeko with translator Lucy North and Professor Julia Bullock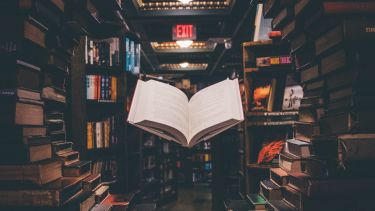 27th of July 15:00 BST Online
This event is being held as part of the University of Sheffield's Knowledge Exchange initiative, where a discussion of the writing of Kono Taeko will take place, and also touch more broadly on the recent burgeoning of contemporary Japanese women's writing in English translation. To be followed by a Q&A from the audience. 
Speaker Bio: 
Dr Lucy North: Translator of Japanese fiction and non-fiction. Her translations include Kono Taeko's Toddler Hunting and Other Stories (New Directions, 1996, 2018; Weidenfeld & Nicholson, 2021), Natsuko Imamura's The Woman in the Purple Skirt (Penguin Random House and Faber, 2021); Hiromi Kawakami's A Record of a Night too Brief (Pushkin Press, 2017); and Emi Yagi's Diary of a Void (forthcoming; Viking and Harvill Secker, 2022, co-translated with David Boyd). She is a co-founding member, with Allison Markin Powell and Ginny Tapley Takemori, of the translators' collective Strong Women Soft Power. 
Professor Julia Bullock: Professor of Japanese Language and Literature at Emory University, specialising in modern and contemporary Japanese women's writing and media. She is the author of The Other Women's Lib: Gender and Body in Japanese Women's Fiction (University of Hawai'i Press, 2010); and Coeds Ruining the Nation: Women, Education, and Social Change in Postwar Japanese Media (University of Michigan Press, 2019). She also co-edited Rethinking Japanese Feminisms with Ayako Kano and James Welker (University of Hawai'i Press, 2017). 
Dr Nozomi Uematsu: a Lecturer in Japanese and comparative literature at the University of Sheffield, in the School of East Asian Studies. Her research interests include gender and sexuality in neoliberalism, and the relation between women's happiness and freedom through labour (reproduction and employment) and masochism. Her works on female masochism comparing Kono Taeko and Angela Carter appears in Contemporary Women's Writing (OUP: forthcoming), and her research on queer girlhood in the film When Marnie was There was published in Intergenerational Solidarity in Children's Literature and Film (Mississippi University Press, 2021).
To book your place on Eventbrite, please click the link below:
Events at the University
Browse upcoming public lectures, exhibitions, family events, concerts, shows and festivals across the University.