Genetic therapies for motor neurone disorders
Motor neurone disorders have a devastating impact on the lives of those affected. Over the last 10 years, researchers at SITraN have advanced genetic therapies, giving hope to patients and their families.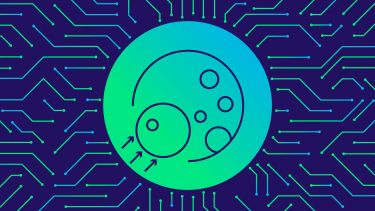 On
Motor neurone disorders are notoriously difficult to treat because the causes of the disease vary in different patients. In some cases, the disease is inherited. In others, there are complex genetic and environmental interactions which are not well understood.
Genetic therapies are pioneering new treatments. They involve the insertion of a missing gene or molecule into target cells to silence, replace or manipulate a faulty gene. And they have the potential to provide new therapies for patients with diseases that currently have few other treatment options.
SITraN is a unique translational research centre. It houses both basic scientists and clinicians working together to understand the underpinning mechanisms of neurodegenerative disorders and develop new treatments. If we know what is going wrong, we can identify new ways to prevent damage to cells and slow down the disease.
Our dedicated team at SITraN have used disease models to identify ground-breaking new genetic therapies. And these are producing some of the most exciting results in medicine.
The rise of genetic screening in our clinic means that we can now identify the different genetic subtypes of MND, which is helping to enhance the research effort.

Professor Dame Pamela Shaw

Director of SITraN, the Neuroscience Institute and the NIHR Sheffield Biomedical Research Centre
---
MND, also known as Amyotrophic Lateral Sclerosis (ALS), is a neurodegenerative disorder that affects the nerves – motor neurons – that form the connection between the brain and the muscles.
The messages from these nerves gradually stop reaching the muscles, causing them to weaken, stiffen and eventually waste. The progressive disease affects a person's ability to walk, talk, eat and breathe. But MND isn't as rare as you might think. A person's lifetime risk of developing MND is up to 1 in 300.
Two per cent of all MND cases are caused by a mutation in the SOD1 gene. The gene therapy team in Sheffield provided scientific evidence that gene silencing could stop this
I'm one of three siblings who all inherited the SOD1 gene and was in my mid-50s when I started noticing symptoms. My sisters had both developed MND earlier and I saw how quickly their condition deteriorated. So the research into diseases like MND that is happening now is so important.

Les Wood

from Doncaster has been living with MND since 2012
After proving that this approach could be viable for patients, Sheffield was the flagship UK site invited to deliver the first genetic therapy trial for MND, sponsored by biotechnology company Biogen Inc.
Scientists from SITraN worked with Sheffield Teaching Hospitals NHS Foundation Trust on the study at the National Institute for Health Research (NIHR) Sheffield Biomedical Research Centre. Patients from around the UK were recruited to this exciting international clinical trial which evaluated the safety and efficacy of the investigational drug, Tofersen.
In 2020, encouraging initial results from phases 1-2 of the study were published in the New England Journal of Medicine. 
In September 2022, the results of the subsequent phase 3 trial were published which found that the investigational drug Tofersen helped to slow and reduce the progression of the disease, improving patient mobility and lung function after 12 months.
I have conducted more than 25 MND clinical trials and the Tofersen trial is the first trial in which patients have reported an improvement in their motor function. Never before have I heard patients say 'I am doing things today that I couldn't do a few months ago - walking in the house without my sticks, walking up the garden steps, writing Christmas cards'. For me this is an important treatment milestone.

Professor Dame Pamela Shaw

Director of SITraN, the Neuroscience Institute and the NIHR Sheffield Biomedical Research Centre
Dame Pamela added: "What we have found is that we can reduce or slow damage from happening biologically, but it takes more time for the motor neurones to heal and regenerate their connections with the muscles. So, the motor system needs time to heal before we see a physical and clinical change. 
"Patients with SOD1 mutations are relatively rare, but this trial is going to change the future of MND trials for patients. Not only can we look at other genes which also cause MND, but we now have a biomarker which we can measure to see if a treatment is working. This is going to make trials much more efficient. In future, we may be able to tell in three to six months if an experimental therapy is having a positive effect."
Clinicians and scientists hope that this is the first step towards a licensed therapy for MND patients.
---
SMA is a devastating motor neurone disease which affects children. It is caused by an abnormal survival motor neurone (SMN) gene, which leads to a reduction of SMN protein levels. Approximately 50 per cent of affected children die before the age of two years of age.
Researchers from SITraN first demonstrated restoration of the missing SMN protein using gene therapy replacement as a treatment approach for SMA.
This pioneering preclinical work provided the confidence for pharma companies to invest in human gene therapy trials which have been shown to be effective and led to the FDA approval of Zolgensma®.
A single dose of Zolgensma®, delivering a viral vector called AAV9, encoding the missing SMN protein results in babies with type 1 SMA achieving milestones where they previously would have declined.
Flagship institutes
The University's four flagship institutes bring together our key strengths to tackle global issues, turning interdisciplinary and translational research into real-world solutions.