We can support investigators with their in-vivo work, from designing the experiments to analysing data. We have established partnerships that help us provide a unified, comprehensive and tailored service to our customers. All in-vivo work is in line with the regulations of the Animal Act of 1986.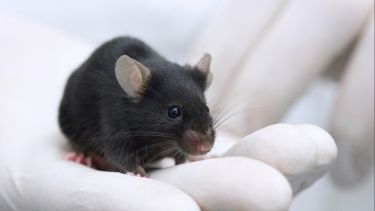 We offer a range of in-vivo approaches:
Analysis of the effect of novel compounds on bone biology and physiology.
Discovery of new genes implicated in bone health by studying the bone phenotype of genetically modified animals.
Analysis of interventions on animal models of bone disease.
Understanding the interactions between changed loading regimes on the bone with novel interventions, of through altered loading in genetically modified animals.
Deciphering the complex relationship/communication between the bone tissue and other tissues (such as muscle, joints) or other systems (such as immune system, vascular system).
Testing of mice healthspan as described in 'A toolbox for the longitudinal assessment of healthspan in aging mice' (at the moment energy metabolism is not evaluated).
Development of disease models implementing Destabilisation of the Medial Meniscus (DMM).
For more information, contact us.
Flagship institutes
The University's four flagship institutes bring together our key strengths to tackle global issues, turning interdisciplinary and translational research into real-world solutions.