Czech is the language of a dynamic country in the heart of Europe where the history of the East meets the contemporary West. Its literature, film, history, and sport make Czech a rewarding language to learn and the Czech Republic an outstanding destination for study and work.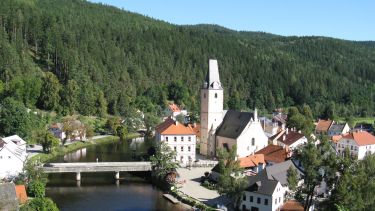 Here at Sheffield we have a strong record of excellent teaching and student satisfaction. We are a close-knit department and form a real relationship with our students, which means that you will learn quickly but that your classes are also genuinely enjoyable. You will start the study of Czech from scratch - either at Level 1 or 2 - and by the end of your course you can achieve the fluency needed to use the language in your professional life. You will also have a solid expertise in the history and culture of the Czech lands. If you already have some knowledge of Czech, please contact us and ask.
The local Czech and Slovak community has a full programme of speakers and cultural activities that students often attend. Every year, students have the opportunity to attend fully-paid summer schools in the Czech Republic.
Find out more about Czech at Sheffield
Undergraduate degree combinations
BA Modern Languages & Cultures

On the BA Modern Languages & Cultures you can study:

Czech language & culture with one other language & culture
Czech language & culture with two other languages & cultures

Choose from these languages:

French
German
Russian
Spanish
Portuguese
Catalan
Dutch
Luxembourgish* (from second year only)
Italian

Dual Honours (with a non-language subject)

As a Dual Honours degree:

Czech language & culture with a non-language subject
Czech languages & culture, a second language & culture, and a non-language subject

Combine your study of German language & culture with one of the following:

Business Management
Economics
English
History
Linguistics
Music
Philosophy
Politics

Find out more about our range of dual honours degrees.
Why study Czech at Sheffield?
We asked some of our students why they chose to study Czech at Sheffield:
---
Module information
What if I already have some Czech?
We can in certain circumstances offer alternative pathways or modules if you know Czech from home or have learned it independently. Please ask us directly for advice.
You will study 40 credits in language and culture at beginner level.
In your first year, you'll get an intensive introduction to Czech grammar, and learn essential speaking skills with a native Czech speaker. You'll also use our interactive online exercises to consolidate your learning.
By the end of the year, you'll have a solid grounding in the language skills (at a level equivalent to A2 on the Common European Framework of Reference - CEFR) needed to communicate with Czech people and get around in the Czech Republic.
Our first-year Czech culture course focuses on history and is based on exploration, so you'll study the different periods by reading translations of actual texts written by Czechs in various historical periods. By the end of the year, you'll have covered Czech history from the middle ages to the present, and will be familiar with the events that have shaped the Czech nation and its people.
Beginner's Czech
Title

Credits

Core/Optional

Czech Language Beginners

You will gain the skills to speak Czech in everyday situations. We take an integrated approach to language learning, so you will develop all four language skills - speaking, listening, reading, writing - in your work in class and at home. Our emphasis is on communication and you are encouraged to use the language from day one.

20
Core

The Czechs in Central European History

How does a nation come to be: what are its founding myths, the events and relationships that shape its formation? This module examines the history of the Czech lands, beginning with the earliest records and tales of its foundation. In the second half, the module follows the 'national revival' of the early nineteenth century and continues through the founding of the modern Czechoslovak state and its fateful encounters with Nazi Germany and Soviet Russia. You will participate via readings and discussion of original historical documents in translation and student-led seminars.

20
Core (if you are studying two languages)
Optional (if you are studying three languages)
You may also choose from a range of modules from across the School of Languages and Cultures.
Czech Language Intermediate
Modules in Year 2 focus on expanding your vocabulary, deepening your knowledge of the grammar, and developing your speaking ability and knowledge of the Czech Republic.
The Level 2 language course is taught by an experienced team of teachers. We use an IT language learning package produced here at Sheffield which integrates listening skills with automated feedback. By the end of the year, you'll have the knowledge and skills to make the most of your time in the Czech Republic equivalent to the B1 level on the CEFR.
In your culture classes you will study a variety of texts in Czech, which will improve your reading skills and understanding of Czech culture.
| Title | Credits | Core/Optional |
| --- | --- | --- |
| Czech Language Intermediate | 20 | Core |
Depending on your degree programme and language combination you may also take:
Title

Credits

Core/Optional

Prague at the Crossroads of East and West

The module examines iconic places in Prague as starting points for investigating the history, culture and society of the Czech lands and their relations with other European powers, especially Germany, Austria-Hungary and Russia, in the nineteenth and twentieth centuries. Visual arts, architecture, historical documents and literature will be used to understand the sources and influences, both domestic and foreign, that define the Czech identity and how the Czechs negotiate a place for themselves between larger and more powerful neighbours.

20
Core/Optional
You will have the option of spending part of your year abroad in the Czech Republic. We have links with Charles University in Prague - the oldest university in central Europe - and with Masaryk University in the second largest Czech city, Brno.
Your year abroad is a chance to become part of life in another country, broadening your horizons and learning new skills. You will speak Czech and be surrounded by Czech culture, so naturally your language skills will develop quickly. Thanks to the year abroad, we also find that our students come back with a more confident approach to life beyond the classroom.
Study at a university
Studying abroad at a university allows you to experience the familiarity of student life with the excitement of living in another country. University life varies enormously across the world, however wherever they go, our students develop international networks and life-long friendships. Courses at international universities expose our students to new ways of studying, learning, and interpreting the world. 
Gain work experience
Work placements provide you with the opportunity of gaining employment experience as both a professional and an internationally competent graduate. Types of work experience may vary hugely, from translation to consultancy and everything in-between. Work experience may be paid or voluntary, depending on type of work, organisation and location.
Czech Language Advanced
In Year 4 you will consolidate the progress made during your stay in the Czech Republic. You will further develop your conversational skills and learn to use Czech in a variety of environments. Within the four years of your degree you will be able to achieve B2/C1 on the CEFR, which allows you not only to live in the Czech Republic and communicate in everyday situations but also to use Czech in a professional environment.
Units on Czech history, politics, film and literature complement units on language and translation.
You will have the option to write a Czech Studies dissertation, allowing you to explore your own areas of interest in real depth, and/or to focus on Czech topics in some of the School-wide modules.
Title

Credits

Core/Optional

Varieties of Czech

What are the different styles and varieties of a language? You will explore, using a multimedia online course developed here at Sheffield, how to use and understand the different types of Czech they meet in everyday life. Real-life translation projects and regular conversation classes develop your language skills and transferable skills.

20
Core

Project in Czech Studies

Level 3 Czech culture explores in-depth topics that you choose, define and research yourself

20
Core
The content of our courses is reviewed annually to make sure it is up-to-date and relevant. Individual modules are occasionally updated or withdrawn. This is in response to discoveries through our world-leading research, funding changes, professional accreditation requirements, student or employer feedback, outcomes of reviews, and variations in staff or student numbers. In the event of any change we'll consult and inform students in good time and take reasonable steps to minimise disruption.
Information last updated: 31 May 2022
---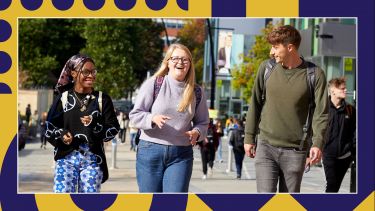 Advance Register for Clearing
We have places on our undergraduate courses this autumn. If you've already got your results you can apply now, or if you're still waiting for results get your name on the list by advance registering.