Germanic Studies has a long tradition of distinguished research in German, but we are also a leading department for Dutch Studies. And we house the world's only Centre for Luxembourg Studies, too.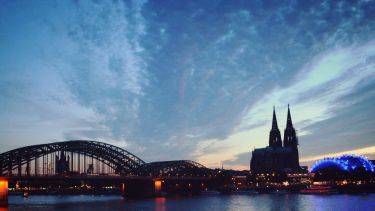 Our research staff together with our language tutors, postgraduate tutors and postgraduate students form a lively community and a vibrant research environment. Germanic Studies organises regular research seminars and other events that are open to the general public. They usually take place on a Wednesday at 4pm.  
Our research staff are also committed teachers, with their significant publication profiles forming the basis of research-led modules. Together we cover literature, cultural history, intellectual thought, and sociolinguistics. Our staff are increasingly venturing into visual culture, too.
Geographically, our areas of expertise are the broadest of all German departments in the UK. We span Germany, Austria, and Switzerland, but also lesser studied territories such as Luxembourg - and even Liechtenstein... We explore not only the Netherlands, but work on Flanders as well; and we look further afield to the post-colonial, Dutch-speaking world. Many of our researchers are multilingual, working on Germanic material in a comparative, international context.
In terms of our historical scope, we are among a small number of UK departments that cover over three hundred years of Germanic history: from the 18th century through to the present day. 
Thematically, we work on topics as diverse as women's suffrage through to political polarization and populism; contemporary multilingualism versus ideas of Germanness; and from the ages of petty princelings to post-colonial thought. 
Check out our researchers to discover more. Available for doctoral supervision are: Caroline Bland, Henk de Berg, Giles Harrington, Kristine Horner, Henriette Louwerse, and Sean Williams. 
Research Centres
Germanic Studies hosts two of the University's Research Centres, the Centre for Luxembourg Studies, the Centre for Dutch and Flemish Studies. It also supplies the Directors of two further interdisciplinary Research Centres, the Centre for Nineteenth-Century Studies, the Centre for Gender Studies in Europe, as well as the Co-Director of the Prokhorov Centre.
Centre for Gender Studies in Europe
Flagship institutes
The University's four flagship institutes bring together our key strengths to tackle global issues, turning interdisciplinary and translational research into real-world solutions.